Are your cooking skills not up to scratch? Do you find yourself struggling to cut meat or chop vegetables? If so, it might be time for you to invest in a top-quality Damascus steel kitchen knife set. A good set of Damascus knives can make all the difference when it comes to cooking - they can help you speed up the process and create better meals. In this blog post, we will take a look at some of the best Damascus steel sets on the market today. We'll also provide some tips on how to choose the right set for your needs.
How we choose
When it comes to choosing a quality set of Damascus steel kitchen knives, there are a few important factors to consider. First, the blades should be made from high-grade stainless steel for maximum durability and sharpness. Next, the handles should offer a comfortable grip, preferably made from materials such as wood or Pakkawood. Finally, it's important to pay attention to the quality of craftsmanship - seamless construction and smooth blade movement are indicators of a well-made knife set. At Bertie's Buzz, we carefully researched Damascus knife sets to ensure they meet these criteria and provide optimal performance in the kitchen.
We've put together a list of the five best Damascus kitchen knife sets on the market. Each set has its own unique benefits, so be sure to read about them all before making your decision.
After reading about each of these sets, we know that you will want at least one of them in your kitchen. They are all high quality and will make your cooking experience much better.
If you see terms unfamiliar to you, check out our FAQ section below the reviews that offer explanations!
Made With Japanese Stainless Steel and Pakkawood Handles
Shun Premier 7-Piece Essential Block Set
Check Price on Amazon
We Love It Because:
If you're looking for a top-quality knife set that won't break the bank, the Shun Premier 7-Piece Essential Block Set is a great option. Made with Japanese stainless steel and featuring a Rockwell hardness of HRC 61, these knives are built to last.   Here you will find the best Damascus chef knife as well as the other kitchen knives in this set.
The Pakkawood handles are comfortable to grip and extremely resistant to rust, making them perfect for even the most demanding kitchen tasks. Plus, the 11-slot block provides plenty of room for expansion if you decide to add to your collection later on.
Shun also offers a limited warranty against manufacturing defects as well as free lifetime sharpening as long as you own the set.
Whether you're a budding chef or a home-cooking enthusiast, these Damascus knives for your kitchen have everything you need to get the job done right.
What's Good To Know
This collection includes all the essentials for your kitchen needs. The handle material is a composite of wood and resin called Pakkawood, giving it both strength and durability.
Shun knives are made in Japan using age-old Japanese knife-making techniques. They are produced in the city of Seki, one of Japan's traditional samurai sword-making centers.
The blades are made from VG-MAX steel, with 15% chromium content and 1.2% carbon content for an extra sharp edge.  The included 11-slot angled block allows for easy storage and easy access to each knife.
From slicing bread to chopping vegetables, this set has everything you need for cooking preparation. You will love upgrading your kitchen with this high-quality knife set.
Made With Micarta Handles and Japanese Steel
Miyabi Mizu SG2 7-Piece Knife Set with Block
Check Price on Amazon
We Love It Because:
Looking for a quality knife set that will make cooking a breeze?  Check out the Miyabi Mizu SG2 7-Piece Block Set.  Like Shun, the Miyabi Mizu 7-Piece Set is a quality knife set that will help make your cooking a breeze.  (Miyabi also makes its knives in Seki, the home of several Japanese knife manufacturers.)
Made with SG2 steel (rather than the VG-MAX found in Shun), these knives are designed for precision and durability. With a Rockwell hardness of HRC 63, they can be sharpened to a very fine edge, making them ideal for any culinary task.
The carbon content of the steel is around 1.25-1.45%, and the chromium content is 14-16%. This makes for a high-quality knife that will last you for years to come.
The set includes a chef knife, bread knife, utility knife, paring knife, and sharpening rod - everything you need to tackle any recipe. It also includes kitchen shears!  Whether you're a beginner or a pro in the kitchen, this set is sure to complement your kitchen and help make your life easier.
The Shun Premier 7-Piece and this Miyabi Mizu 7-Piece set are so comparable in both quality and price, it is really a matter of personal choice. You can't go wrong with either one.
What's Good to Know
This Miyabi Misu 7-Piece set offers high-quality blades and a sleek bamboo storage block. The Micarta handles provide both durability and style, while the tungsten sharpening steel helps keep the edges fine and sharp.
The set includes the following:
3.5-inch paring knife
5-inch utility knife
8-inch chef  knife
9.5-inch bread knife
9-inch Tungsten sharpening steel, and
kitchen shears
10-slot bamboo block
We noted in our review that Miyabi may not be as easily accessible as Shun if you need replacements or repairs, and they do not offer free sharpening as does Shun.
However, these knives are built to last a lifetime, so this Miyabi set is a great choice for any aspiring chef or avid home cook.
Made in Japan and Good Value
Enso 7-Piece Knife & Block Set
Check Price on Amazon
We Love It Because:
The Enso 7-Piece Block Set is the perfect addition to any kitchen. This high-quality knife set is also made in Japan and features VG10 hammered Damascus Japanese stainless steel blades.  The set is not as expensive as the Shun or the Miyabi but is still quite a handsome knife set for your kitchen.
The slim Acacia wood block showcases Enso's beautiful set and ensures they are always within reach when you need them. . This comprehensive collection has everything you need to make meal prep a breeze. The blades are extremely sharp and can handle any task, from slicing bread to chopping vegetables.
The comfortable handles provide a secure grip, even when your hands are wet. With proper care, this knife set will last a lifetime.
Add the Enso 7-Piece Block Set to your kitchen today and enjoy the precision and beauty of Japanese craftsmanship.
What's Good to Know
The set includes:
3.25-inch Paring Knife
6-inch Utility Knife
6.5-inch Santoku Knife
8-inch Chef Knife
9-inch Bread Knife
Kitchen Shears
6-Slot Slim Block
Enso does offer a limited lifetime warranty on its knives.
Offers Excellent Value for the Money
Shun Classic 6-Piece Knife Set with Block
Check Price on Amazon
We Love It Because:
The Shun Classic 6-Piece Block Set is a high-quality knife set that offers excellent value for the money. The knives are made of VG-Max Japanese steel, which is known for its strength and durability. The knives have a distinctive look without the Damascus effect, and they are still very sharp and effective.
With only 3 knives, this set is considerably lower in cost than the first set reviewed, but it offers excellent value for the money.
What's Good to Know
This Shun set offers a great option that will make it easy on your pocketbook. It has everything you need for all your slicing and dicing needs.
The 3.5-inch paring knife is perfect for small tasks like trimming fruits and vegetables, while the 7-inch Santoku and 8-inch chef knife are great for larger prep work. The set also includes a 9-inch honing steel to keep those blades sharp! And the kitchen shears make easy work of cutting through tough materials.
The above pieces are housed in a beautiful slim design 8-slot dark wood block making an attractive addition to your countertop.
These blades have the same high chromium content for maximum durability and longevity and are full tank construction. Plus, the Pakkawood handles provide a comfortable grip.
Since there are only 3 knives in this set, it is considerably less expensive than the first Shun reviewed yet offers the very same outstanding quality making it easy to own now.
Best.Buy.Damascus1 Damascus Steel Kitchen Knife Set
Check Price on Amazon
We Love It Because:
If it's time to upgrade your kitchen knives, the Best.Buy Damascus1 Steel Kitchen Knife Set is the ultimate set for slicing, dicing, and cutting with ease. Perfect for professionals and amateurs alike, this beautiful set of knives provide superior performance and the utmost durability.
Thanks to the intricate layering of 66 layers of stainless steel, you'll get consistently sharp and sharpened edges that you can rely on from meal prep after meal prep. Plus, the stunning raindrop Damascus pattern adds a touch of elegance and flair to your kitchen. This knife set also features blue G10 handles that are full-tang and ergonomically designed for better comfort and perfect balance. And with its Rockwell Hardness rating of 60-62, you know these knives weren't messing around when it came to getting that magnificent finish - hand finished for extra sharpness!  See our article on Rockwell Hardness!
Don't just settle for any knife set; get the Best.Buy Damascus1 Damascus Steel Kitchen Knife Set today, because there's truly no other like it - masterly knives that will take your cooking game up a notch!
What's Good to Know
While it may seem overwhelming at first, having a variety of knives in your kitchen can make food preparation much easier. Each Damascus knife has its own specialized function, allowing for precise and efficient cutting.
Upgrade your culinary skills with this amazing 8-piece knife set! A perfect addition to any kitchen, it includes tools you need to cut, chop, or slice a variety of meats, veggies, and breads. The set comes equipped with an 8" Chef's Knife, 8" Bread Knife, 8" Slicing Knife , 7" Santoku Knife, 6" Boning Knife, 5" Utility Knife, 3.5" Paring Knife, and of course a sharpener all stored in a beautiful wood block!
No matter your skill level in the kitchen or the complexity of the meal you're creating for dinner guests - this set will have you prepping ingredients like a professional chef in no time. So grab yourself these stellar knives - and let the recipes roll!
        Bertie's FAQ & Guide Section
People have a lot of questions about purchasing kitchen knives.  We've compiled a list of Frequently Asked Questions with answers to guide you in learning more about knives that will help you in your decision to purchase a new set.
What is Damascus steel?
Damascus steel is a type of steel used in swords, knives, and other blades. It gets its name from the Islamic city of Damascus, where it was first manufactured more than 2000 years ago.
Damascus steel is known for its distinctive patterns that are formed when different types of metals are welded together. These patterns make Damascus steel very hard and tough, making it an ideal material for swords and knives.
Damascus steel knives are made by forge-welding different types of steel together and involves applying these layers of alloys over the core of the knife. Manufacturers usually choose between 2-5 alloys (carbon grade steel.) They are forged together by hammering at a very high temperature which makes a welded bond.
This, in turn, makes the characteristically beautiful, wavy pattern once forged and ground to shape. This produces a Damascus knife that is both strong and flexible and can hold a very sharp edge.
Unfortunately, the exact process for making Damascus steel was lost in the 1700s, so modern methods of producing this type of steel are not as effective as those methods used in ancient times. And some even attempt to forge authentic Damascus steel knives by etching a wavy pattern on the blade. However, this wavy pattern on the blade will soon wear off. Just be aware of cheap knock-offs claiming to be Damascus steel.
Can you scratch Damascus steel?
Yes, Damascus steel can be scratched with a sharp object; but it is more difficult than stainless steel. The reason a Damascus knife is so tough and resistant to scratching is because of the unique way the metal is forged. The knives are made from two different types of metal that are twisted together and then folded repeatedly. This creates a blade with a laminated construction that gives it extra strength and makes it resistant to wear and tear.
What is the difference between a Damascus Chef Knife and Santoku Knife?
A Chef's Knife is designed with a pointed, triangular-shaped blade that is perfect for slicing meat. A Santoku Knife has a squared-off blade that is great for mincing vegetables.
A Damascus chef knife is an all-purpose knife that can be used for virtually anything in the kitchen. The Santoku knife is better suited for more specific cutting tasks like chopping vegetables.
If you're only looking to purchase one kitchen knife, the chef would be the ideal choice. But if you're looking for a specialized knife to tackle more specific cutting tasks, then go with the Santoku Knife.
What is Micarta? (Found in both the Miyabi and Enso handles)
Micarta is an artificial resin composite material, made from layers of paper or cloth wetted with a resin, such as epoxy, polyester, or phenolic. The term is also used as a generic name for any of these types of materials. Micarta was first developed in the early 1920s as a substitute for natural tortoiseshell and other decorative materials which were in short supply due to World War I.
Combining a Damascus knife blade with a Micarta ergonomic handle will give you the best of both worlds in Japanese cutlery.
The material has many applications, including knife handles, guitar pickguards, bowling balls, and pistol grips. It is also used in some high-end watches and fountain pens. Because of its resistance to wear and ability to be sculpted or machined easily, it has become popular with knife makers who make custom knives.
Should you keep your knives in a block?
While it's not necessary to keep your knives in a block, doing so has a few benefits. First, keeping your knives in a block keeps them organized and easy to find. Second, keeping them in a block protects their edges. And finally, keeping your new Damascus knife in a block helps keep its blade clean.
If you choose to keep your knives in a block, be sure to keep the block clean as well. Clean it with hot water and soap at least once a week. And if you see any food build-up on the blades of the knives, use a sharpening stone or steel to clean them off.
What does a knife tang mean?
Knife tangs come in a few different shapes and sizes, but they all have one thing in common: they're the part of the knife that extends into the handle. The tang is what keeps the blade attached to the handle, which is why it's important to make sure that your knife has a tang that's strong enough to withstand vigorous use.
There are three main types of knife tangs: full, partial, and hidden. A full tang runs the entire length of the handle and is usually forged from a single piece of metal. A partial tang is narrower and doesn't extend all the way down to the base of the handle; it's typically secured with two or more screws.
A hidden tang is the least visible of all three types and is usually found on Japanese-style knives. It's a great choice if you prefer the look of a seamless handle, as the tang is completely concealed within. While this type of tang offers good balance and control while cutting, it may not hold up as well to regular heavy-duty use due to its hidden nature.
No matter the type of tang you choose for your knife, it is important to ensure that the handle is securely attached so that it does not come apart while in use. This will ensure safety and longevity of your favorite kitchen tool!
Overall, there are many factors to consider when choosing a knife with the right tang for your needs. Full tangs are the most popular and durable option, partial tangs offer good balance and flexibility, and hidden tangs provide a sleek look with a secure grip. Consider all of your options to find the perfect knife for you!
What is the difference between a honing rod and a sharpening stone?
A honing rod is used to maintain the edge of a knife. It does not actually sharpen the blade, but rather realigns the edge so that it is straight. A sharpening stone is used to grind away metal from the blade to create a sharp edge.
Why is carbon content important in a knife?
The carbon content of a Damascus knife is important because it helps to determine the knife's overall strength and durability.
Carbon is a strong and durable material, so knives with a higher carbon content will be stronger and more durable than knives made with materials that are not as strong or durable. Carbon also helps to prevent corrosion, so knives with a higher carbon content will be less likely to rust over time.
What does VG 10 mean?
VG 10 is a type of steel alloy that is composed of carbon, chromium, vanadium, and molybdenum. It is renowned for its superior sharpness, edge retention, and corrosion resistance.
Knives made with VG 10 blades are often marketed as "top-of-the-line" or "premium" knives because they offer a superior cutting experience when compared to knives made with other materials. For example, a knife made with a blade composed of VG 10 can hold an edge longer than a knife made with a stainless steel blade.
Do magnetic knife holders damage knives?
We only reviewed one set of knives that did not offer a block for storage. You can purchase a magnetic knife holder for the Senken set as an accessory if you choose. So we reviewed these magnetic knife holders to see what their performance might be.
There is no definitive answer to this question since opinions seem to vary widely. However, the consensus seems to be that magnetic knife holders can damage knives over time if they are not used correctly.
The biggest issue with using magnetic knife holders seems to be that the magnets can cause sharpening blades to become misaligned, which can lead to a shorter lifespan for the knives. Additionally, some people have argued that magnets can also strip away some of the metal on knives over time. Magnetic knife holders are still a fairly popular option though due to their convenience and ease of use.
Does putting knives in the dishwasher dull them?
It's not advisable to put knives in the dishwasher because the harsh detergents and heat can cause them to lose their sharpness.
Knives should be hand-washed with mild soap and hot water; a sponge or brush can be used to scrub off any food residue. After washing, the knives should be dried immediately to prevent rusting. If blades start to become dull, they can be honed using a honing rod or diamond sharpener.
How many knives do you need for your kitchen
How many knives do you need for your kitchen?
A chef might say that he or she can't do without a dozen knives, but for the average home cook, I would say four knives are essential: a chef's knife, a paring knife, a serrated bread knife, and a slicing knife.
Each of these knives has its own specific purpose in the kitchen: the chef's knife is perfect for chopping vegetables and fruits; the paring knife is ideal for peeling or trimming fruits and vegetables; the bread knife can easily slice through bread without crushing it, and the slicing knife is perfect for carving meats or roasts. With these four knives in your arsenal, you'll be able to tackle most cooking tasks.
Thank you for taking the time to read our blog on Damascus steel knives. With so many different options on the market, it can be hard to know where to start when selecting good, quality kitchen knives. However, it is important to have a reliable set of knives in your kitchen.
Japanese brands like Miyabi and Shun offer high-quality options, or you could opt to build your collection piece by piece. We have reviewed five of what we consider the best on the market with a wide range of prices that will offer you outstanding quality and service.
While we highly recommend Damascus steel knives, whichever route you choose, make sure that you select knives that suit your needs as a cook and that you will enjoy for years to come.
Remember that you are making an investment. Not only in terms of money but also in terms of the time it takes to find the perfect set or individual pieces. The satisfaction you'll receive from having high-quality tools to help create delicious meals is immeasurable and worth every penny.
---
AND, if you love Japanese flair, check out the beautiful, trending Japandi style for your outdoor space!  You'll be glad you did!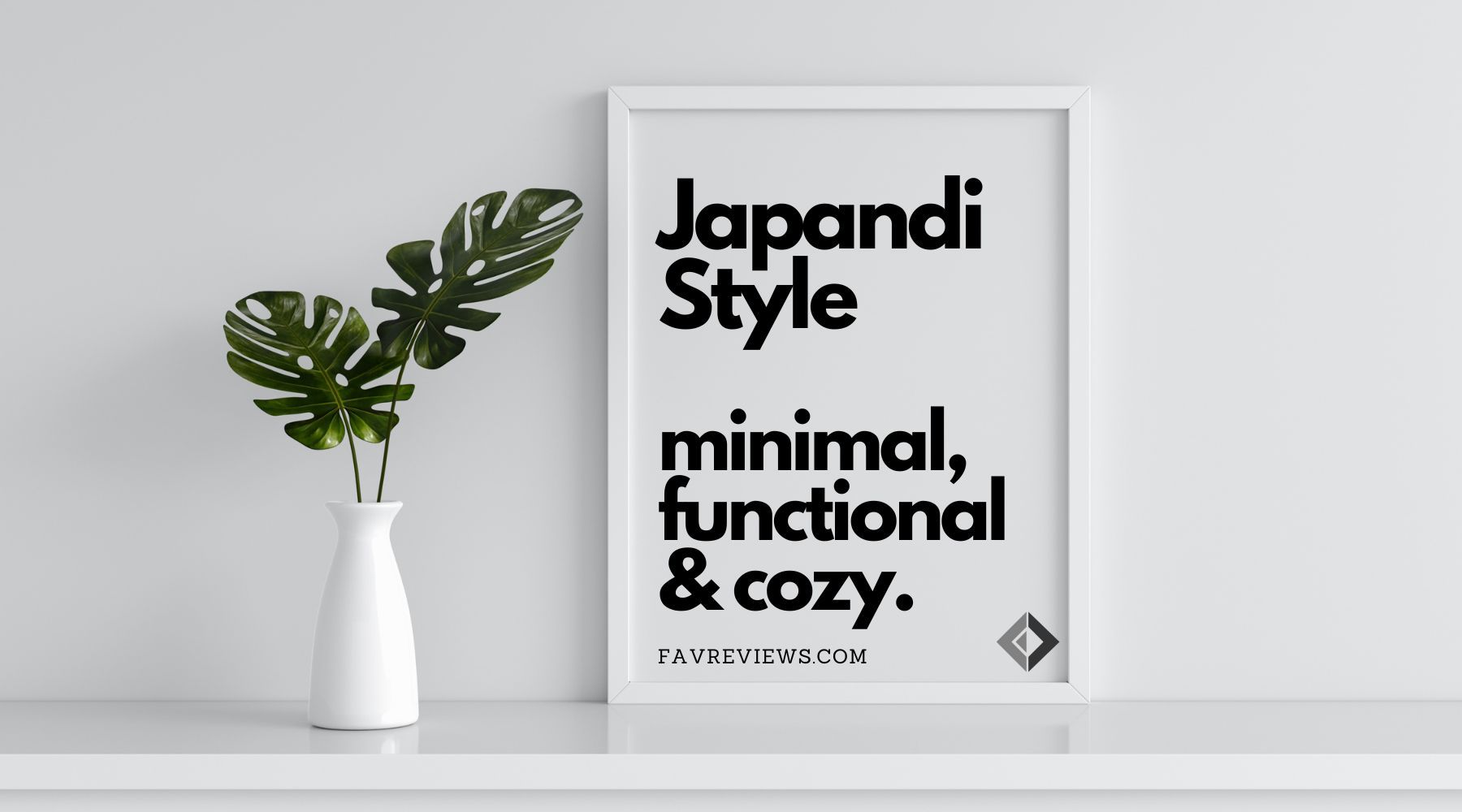 Thanks for stopping by our bee hive!
Bertie
Each product we reviewed was independently selected by our team, and all opinions in this article are our own. As an Amazon Associate we earn from qualifying purchases.  We stay in business by receiving a small share of sales from the links on this page should you decide to buy something.