Are you tired of endless hours spent in the garden, struggling to maintain your plants with subpar gardening tools?  Are you a beginner at gardening?  Don't let your green thumb go to waste.
The solution is simple: gardening tool sets that will help you tackle any task with ease and efficiency.  Our guide will show you what things you need to consider in selecting a set and, if you a novice, how to get started on your very own backyard garden.
We have handpicked four top-rated gardening tools that are available in sets that cater to both seasoned and beginning gardeners so you can choose the one that suits your budget and gardening preferences.
But it's not just about having the right tools - it's about using them effectively. With the right gardening tool set, you can make planting, pruning, weeding, and harvesting a breeze.
So why wait? Don't let another season go by struggling with inferior tools. Invest in quality gardening tool sets and transform your gardening experience. Keep reading to discover our top recommendations and pick the perfect tool set for your garden today!
Bertie's Guide Section
Gardening can be a fulfilling and rewarding activity, but it requires the right tools to succeed. A good tool set can make all the difference in your gardening experience. But with so many options available, how do you choose the best garden tool set for your backyard garden?
What Tools Are Needed?
First, let's talk about the different types of gardening tools that should be included in a set. Essential tools include a trowel, cultivator, pruning shears, and gloves.
These tools are used for planting, weeding, pruning, and protecting your hands. Additional tools may include a rake, hoe, shovel, watering can, and more; we'll cover those in separate articles.
To ensure the longevity of your gardening tool sets, it is important to invest in durable ones. Gardening can be strenuous, so your tools should be able to endure heavy use. Opt for tools crafted from premium materials like stainless steel, carbon steel, or aluminum.
Each tool has a specific purpose and benefit for your garden. For example, a trowel is used for digging small holes for planting seedlings, while pruning shears are necessary for trimming back branches and leaves.
Make sure to learn how to properly use each tool to get the most out of your gardening experience.
Another point to consider is whether to purchase a gardening tool set or each individual tool separately.  Here are several reasons we think the set is a better purchase:
Convenience - having your smaller tools in one place.
Cost-effective - a set of tools will be less expensive than buying individually.
Great for beginners - a set with the basics is a good start to build on.
Make excellent gifts - both for seasoned gardeners and greenhorns!
To select the right gardening tool sets for the job, consider information about the type and amount of plants you want in your garden and their size  You'll also need to think about whether you will be using a raised garden bed.  Will you need tools for performing tasks such as cutting back overgrown foliage, placing new plants in soil, removing unwanted weeds, and tending to the needs of small-scale plants?
Planning - Where, What, and When!
Before even starting to plan your garden, consider factors like the size of your land, climate, soil type, and the amount of sunlight it gets.
Plan out your garden design taking these factors into account. Clear the site and prepare the land by removing any weeds, rocks, or debris to ensure that the soil is ready for planting.
In planning your garden, consider the amount of sun your space will get each day.  Just about all vegetables and flowers will need about 6 - 8 hours of full sun every day.  Check the instructions on the seed packets or at the nursery where you get your plants to see the sun requirements.  Be sure to check your growing zone for the proper time to start planting and be sure the plants you choose can grow in your climate.
It's fun to pore over catalogs and dream but keep in mind a lot of those beauties aren't suitable for all climates or soils.
Since we're already well into spring and you still have to clear your patch of ground, you'll need a shovel to cut the ground up (if you don't have a tiller).
I divided my little garden into rows and dug deep in with my shovel and lifted the dirt, grass, etc., turned it upside down, then shook it all out leaving the soil, working through each row across.  (We'll review shovels, hoes, and other long-handled tools in our next article.)  Takes work, but it is so worth the effort when those little plants start growing.  
This method also loosens the soil so the roots of the seedlings or plants can grow easier.  And this is a good time to mix in any soil additives as well.
If you have poor soil conditions that are sandy (like where I live) or clay, you'll want to get your soil tested.  There is usually an 800 number to call your state cooperative extension service or use your local office if you have one to find out how to go about getting a soil test in your locale.
Next, choose the plants you want to grow and place them in the garden according to their needs. Be mindful of spacing and placement to maximize growth and yield.
Once your garden is planted, taking care of it is crucial. You just can't "set it and forget it!"  Water regularly, using the appropriate techniques and tools for your garden's watering needs. You may need to water the seedlings daily until they begin to get some size.  (And speaking of watering, be sure to keep yourself hydrated!  Check out our article:  Keep Your Cool with Unbeatable Yeti Rambler Water Bottles!)  Also, keep an eye out for pests and take measures to control them if necessary.  
Use fertilizer to help your plants grow and thrive.  If you've had your soil tested, those results will help you decide what type of fertilizer to use.
In conclusion, in planning and planting your garden whether it is a vegetable or flower garden, gardening tool sets are an essential investment for any backyard garden. Make sure you choose the right set for your needs and learn how to properly use all your gardening tools. With planning and the right tools and techniques, you can create a beautiful and thriving garden that will reward you with fresh produce and beautiful blooms.
Bertie's Product Selection Section
How We Chose The Best Gardening Tool Sets
Are you feeling overwhelmed by the sheer number of gardening tool sets on the market? Are you having trouble finding the right set that caters to your specific needs? You're not alone. As gardening enthusiasts ourselves, we've faced these same challenges.
That's why we've taken the time to research and review the best gardening tool sets available. Our expert reviewers have selected the top four sets that will delight beginners as well as seasoned gardeners.
But don't just take our word for it - our reviews are based on thorough research and analysis. We've taken into account factors like quality, durability, value for money, and overall performance, so you can make an informed decision for your garden.
Don't let the overwhelming options on the market discourage you. Let us guide you through the process and help you find the best gardening tools for your needs. With our expert reviews and recommendations, you'll be well on your way to creating a beautiful and thriving garden in no time.
Kit4Pros Floral Garden Tool Set
Lightweight and Heavy-Duty!
Check Price on Amazon!
We Chose This One Because:
This Kit4Pros Floral Garden Tool Set is the perfect way to get your hands in that and create the garden of your dreams. The heavy-duty, lightweight tools are resistant to rust so you can use them for years to come. This complete set includes the tote bag and gloves along with 7 different tools!
Whether you're an experienced gardener or just starting out, this set has all tools you need to make your garden flourish!  So get ready to get your hands dirty and have some fun in the sun with this amazing tool set!
What's Good To Know!
The Kit4Pros Set is made of rust-resistant aluminum.  The tools are lightweight and ergonomically designed with comfortable rubber handles.
The shears are made with carbon steel and are crafted with precision, making them ideal for a wide range of gardening tasks.
Furthermore, the set comes with an impressive risk-free 90 Day Money Back or Replacement Service and it's an Amazon's Choice selection!
Carsolt 10 Piece Gardening Tool Set
Heavy-Duty Solid Stainless Steel!
Check Price on Amazon!
We Chose This One Because:
This Carsolt 10-Piece Gardening Tool Set is the perfect choice for any home gardener. Constructed of heavy-duty stainless steel, these tools are durable and long-lasting.  The rubber handle is designed for comfort and for better control with a non-slip grip.
This comprehensive gardening kit includes everything you need to maintain a beautiful outdoor space. It includes 7 tools plus garden gloves along with a storage tote bag to carry them in.
With this complete set of gardening tools, you will be able to craft your perfect oasis with ease. Get creative and bring your garden to life today!  ​​​​​
What's Good To Know!
This 10-Piece Gardening Tool Set from Carsolt is the perfect set for any garden enthusiast. The ergonomic design of the pruning shears ensures comfort and efficiency when in use and has a safety lock feature for storage purposes.
The breathable material of the gardening gloves provides comfort and protection while the strong Oxford cloth tote bag allows for large-capacity storage. This complete gardening tool set is sure to make garden care easier and more efficient.
GardenHOME Garden Tool Set
Comes with a Steel-Framed Stool!
Check Price on Amazon!
We Chose This One Because:  
The GardenHOME Garden Tool Set is the perfect companion for any garden enthusiast! This 7-piece set includes all the necessary tools to tackle any gardening task, from weeding and cultivating to transplanting and troweling.
Not only does this kit provide everything you need for a successful day spent in the garden, but its steel frame stool with strong polyester canvas makes your gardening experience both comfortable and less tiring.
Whether you're a beginner or an experienced gardener this garden tool set will be sure to help you get the job done!
What's Good To Know!
The GardenHOME Garden Tool Set is a great choice for any gardener, boasting 5 sturdy stainless steel tools with rust-resistant aluminum and wood handles.
Each tool features a convenient hole for easy storage in the included detachable polyester storage tote. The set also comes with a heavy-duty folding stool for added convenience, making it great for any outdoor activity.
This durable and reliable set is sure to last for years, providing the basic tools for all your gardening needs for a successful experience.
WorkPro Garden Tools Set
Features an 8-Pocket Tool Bag!
Check Price on Amazon!
We Chose This One Because:
This WorkPro Garden Tools Set is the perfect companion for any gardening enthusiast. It's made of high-quality stainless steel, so it is extremely resistant to rust and corrosion - making sure that your tools last you a long time!
The 12-inch garden tote storage bag, made of super strong polyester, has 8 exterior side pockets. It is perfect for storing and transporting your handheld tools.
Finally, the contoured handles made of smooth wood make it easy to grip your tools without any strain on your hands. Get ready for a gardening experience like no other with this WorkPro Gardening Tools Set!
What's Good To Know!
This WorkPro Garden Tools Set is the perfect gift for any gardening enthusiast. It includes 6 essential hand tools as well as garden gloves and the tote bag.
Each piece in this set is made from high-quality materials to ensure durability and long-lasting use. This set allows gardeners to easily tend to their plants without having to worry about breaking or damaging their tools.  This is an ideal item for any serious gardener looking for the perfect toolset.
  Bertie's FAQ & Guide Section

If you're still unsure where to begin when looking for the perfect gardening tool sets to purchase, we're here to help!  Our list of frequently asked questions will provide answers and assist you in making a well-informed decision. Gain the assurance you need to make a seamless purchase today!
What should a basic gardening tool set include?
A basic gardening tool set should include a trowel, cultivator, pruning shears, and gloves.
What is the best material for gardening tools?
Stainless steel is the best material for gardening tools because it is durable and rust-resistant.
How much should I expect to spend on a gardening tool set?
Gardening tool sets can range from around $20 to over $100 depending on the number of tools included and their quality. The prices of the sets we reviewed range from $35 - $55 at the time of writing our reviews.
What are some tips for gardening?
Make sure your site is right; check out the sun throughout the day; have access to water; have good soil; know your zone and frost dates; use a mulch to reduce weeds, and feed your plants regularly!
Can I create a personalized gardening tool set?
Yes, you can create a personalized gardening tool set by selecting individual tools and arranging them in a decorative basket or tote bag.
What kind of gardening tool set is best suited for a beginner?
A basic gardening tool set with essential tools like a trowel, cultivator, pruning shears, and gloves is best suited for a beginner.
How should I care for my gardening tools?
To properly care for your gardening tools, make sure to clean them after each use, oil any moving parts, and store them in a dry place.
How can I find my planting zone guide?
The USDA has an official site that is interactive to tell you what Hardiness Zone you are in. All you need o do is put in your zip code to get that information. Here is the link: https://planthardiness.ars.usda.gov/
What tasks are gardening tool sets best suited for?
Gardening tool sets are best suited for tasks such as planting, weeding, pruning, and harvesting.
Can gardening tool sets be used for indoor plants as well?
Yes, gardening tool sets can be used for indoor plants as well as outdoor plants.
Is aluminum or stainless steel better for garden tools?
It ultimately depends on personal preference, but stainless steel is generally more durable and resistant to corrosion than aluminum. Additionally, it is less likely to bend or break with heavy use. However, it does rust if not properly cared for. But due to its strength, stainless steel may be the better option for garden tools that are used frequently.
What is the most used gardening tool?
The most commonly used gardening tool is a spade, which can be used for digging, planting and transferring soil. It is an essential tool for any gardener due to its versatility and effectiveness.
What is the most versatile tool in gardening?
The most versatile tool in gardening is a garden fork, which can be used for digging, cultivating soil, aerating, and mixing compost. It is lightweight and easy to use, making it an ideal choice for any gardener.
What is the most important tool every gardener should have?
Every gardener should have a good pair of gardening gloves, as they are essential for protecting hands from sharp objects and abrasive surfaces. Gloves also provide grip when handling tools and help minimize dirt or debris entering the body through skin contact.
What is the best tool for removing ground cover?
The best tool for removing ground cover is a shovel, which can be used to dig up roots and loosen the soil. The shovel's blade also helps break up compacted areas, allowing for easier removal of stubborn ground cover. Additionally, the handle provides leverage for larger or tougher jobs.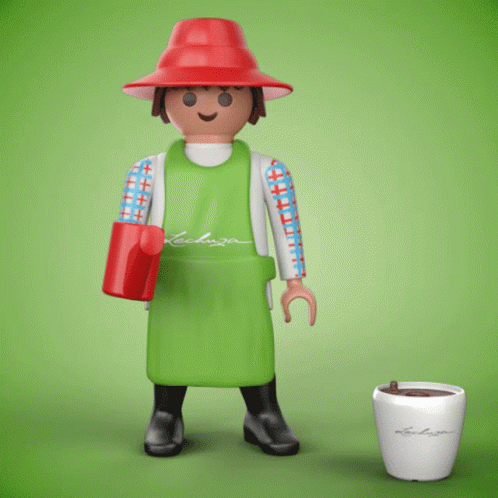 Which Gardening Tool Set  For You?
As someone who loves gardening, I can honestly say that investing in a quality gardening tool set has made all the difference in my gardening experience. Not only do these sets make gardening more comfortable and enjoyable, but they also help you get the job done quickly and efficiently.
So why not take the first step toward transforming your gardening experience? Invest in a quality gardening tool set and see the difference it can make in your garden. Not only will it make gardening easier and more efficient, but it will also give you the satisfaction of having the right tools for the job.
Whether you're shopping for yourself or looking for the perfect gift for the gardener in your life, we've got you covered. So go ahead and click on one of our recommendations, get the best gardening tool set, and start creating the garden of your dreams today!
By the way, check out our article on more gardening tips and tools below:
Thanks for stopping by our bee hive and reading our article about Gardening Tool Sets!
Bertie
Each product we reviewed was independently selected by our team, and all opinions in this article are our own. We stay in business by receiving a small share of sales from the links on this page should you decide to buy something.
💡
Would you like to learn how to become a brand ambassador and write blogs about your favorite products? If so, just visit
BloggingBrander.com
to learn how ordinary folks make money on the internet by starting their own product review blog!