Salt and pepper shakers are not just for the table. They can add a pop of personality to your home décor and become a conversation starter when displayed in fun groupings. Whether you collect them or use them every day, s&p shakers are a must-have for any kitchen.
Nowadays, the options are endless when it comes to making your kitchen stand out and expressing your creativity. There is a wide array of salt & pepper shaker sets available with unique designs that will surely suit anyone's style and sense of aesthetics.
---
How We Choose
We started by researching ceramic shakers, looking at different brands, designs, and material options.
We then narrowed our search down to 9 fun and novel salt and pepper shakers that we thought our readers would enjoy. We looked for shakers with unique shapes, colors, and designs that were all ceramic.
Finally, we read through hundreds of customer reviews to get a sense of overall satisfaction with each product. Based on all of these factors, we've compiled a list of the 9 interesting and novel ceramic salt & pepper shakers that we think will appeal to the discerning shopper's eye.
---
CosyLem Ceramic Salt & Pepper Shakers
Elegant, Minimalist, and Aesthetic!
Check Price on Amazon!
We Love It Because:
The CosyLem Salt and Pepper Shaker Set is delightful pair of ceramic shakers that are designed to look great in any kitchen, especially with a farmhouse flair. They come in a simple round shape with a white glaze, giving them an elegant, minimalist look that suits most kitchens.
These shakers are both functional and stylish, making them the perfect choice for all your needs. They each hold about 1/2 cup of salt or pepper, which should be enough to last you through many meals without having to refill them.
What's Good To Know!
The ceramic material makes these shakers both durable and eco-friendly -- just a little care goes a long way when cleaning these shakers. You can use soap and warm water to clean them as needed, but avoid using abrasive cleaners or metal utensils on their surface.
Distinctive green and yellow tops make it easy to tell which is salt and which is pepper.
Whether you're looking for something classic or want some colorful spice holders on display at your next dinner party, we think the CosyLem Salt and Pepper Shaker Set is worth checking out if you need new shakers for your kitchen's tableware collection.
---
Farmhouse Salt & Pepper Shaker Set
Rustic Character and Stylish
Check Price on Amazon!
We Love It Because:
The Walford Home Salt and Pepper Set with its own caddy is a highly functional and stylish shaker set that will suit any kitchen, especially with a farmhouse decor.
An aluminum caddy makes this shaker set easy to move around but also adds a little weight which helps it balance well. It also comes with a protective padded base.
The finish used on the shakers helps give off an old-world rustic feel which adds character to your kitchen decor and gives these shakers great aesthetic value as well as functionality.
What's Good To Know!
Measuring 1.65 inches in diameter x 3.9 inches high, this shaker set is big enough to hold plenty of salt or pepper while being small enough to take on the go when you're camping or out for a picnic.  This is one of our favorite sets available right now!
---
Mini Brown Egg Shaped Shakers
Cute and Whimisical with White Holding Stand
Check Price on Amazon!
We Love It Because:
This egg-shaped ceramic salt and pepper set is a wonderful gift for someone who appreciates the whimsical quality of this ceramic kitchenware. The egg shape is both cute and functional, and while the white ceramic holder helps to keep the shakers upright, the eggs also have a flat bottom so they stay upright when not in their little carton.
What's Good To Know!
The approximate dimensions for the overall set is 5"L x 2"W x 3"H and each egg is 2.5"H x 2.0" diameter. And the eggs are also resistant to chipping, making them a durable choice for everyday use.
While this shaker set is very suitable for salt and pepper, it can also be used for other condiments such as sugar, spices, and more.  And, this cute set would be perfect as a housewarming gift for your friends for their dining area in the kitchen!
---
Easter Bunny Gnome Salt & Pepper Shakers
Check Price on Amazon!
We Love It Because:
Add a charming touch to spring and Easter decorating with this delightful set of salt and pepper shakers.  These Bunny Gnomes are an adorable pair of ceramic shakers that come in a set of two. They feature pink and green beards with bunny ears, which gives these ceramic shakers a whimsical appearance and so cute in the dining area of your home.
What's Good To Know!
Each bunny gnome measures 2 x 4 inches and is made out of ceramic, so they're both lightweight and sturdy enough to take some knocks if knocked against each other accidentally.  So plan your decorations for the next Easter season and this specialty salt and pepper set of shakers for all those Easter eggs you're gonna eat!  They will be fun for Easter for many years to come.
---
---
Eat Chicken Eat Beef Salt and Pepper Set
Perfect Conversation Piece
Check Price on Amazon!
Why We Love It!
For something a bit more classic (thinking Chick-Fil-A), why not try these playful beef and chicken salt and pepper shakers? This unique set is sure to bring a smile to anyone's face! Featuring cute details of each animal holding its respective signs, this set looks great as a decoration on your kitchen shelves or as a conversation piece at the table.
What's Good To Know!
These Eat Chicken Eat Beef Salt & Pepper Shakers are approximately 3 1/2" tall.  They are not connected but have a magnet at the elbows that keeps them together.  With its bright colors and creative design, it's sure to be a hit with all who see it. All you need now is just the right amount of seasoning!
---
Hugging Elephants Salt & Pepper Shakers
Check Price on Amazon!
We Love It Because:
Love elephants? This salt and pepper set is part of the Abbott Collection and the elephants are a gray ceramic. The elephants have trunks intertwined, making this a whimsical addition to your table that's perfect for entertaining guests.
What's Good To Know!
These shakers are 3 1/2" tall.   Whether you are looking to add a bit of flavor to your meal or searching for the perfect present, this pair's jungle love will do just that!
---
Design Imports Mushroom Salt & Pepper Shaker Set
Great for Themed Settings!
Check Price on Amazon!
We Love It Because:
Add a touch of whimsy to any dinner table with these adorable Design Imports Mushroom Shakers. Crafted from ceramic/earthenware, they feature a vivid green and red mushrooms with delicate white polka dots that are sure to bring a smile when entertaining guests at your next outdoor garden-themed gathering or Hobbitts celebration!
What's Good To Know!
Treat with care as this item should not be put in the dishwasher.  Each mushroom measures 2.75" long and 3.5" high.
---
---
Cosmos Black-White Cat Salt & Pepper Shakers
For the Cat Lover in You!
Check Price on Amazon!
We Love It Because:
If you or someone you know is obsessed with cats, then these delightful ceramic kitties will bring out the feline enthusiast in them! With their black and white patterns, they are sure to capture your heart.
What's Good To Know!
Long-lasting and dependable, this salt and pepper set of shakers is the perfect gift for any occasion. Measurements for each one: Salt Shaker - 2.88" H x 1.88" W x 2.88" D; Pepper Shaker -2.25" H x 1.63" W x 3".38.
---
Captain America Shield & Thor Mjolnir Salt & Pepper Set
Fun for Kids of All Ages!
Check Price on Amazon!
We Love It Because:
If you're looking for a set of ceramic salt and pepper shakers that's both fun and functional, the Marvel Captain America Shield & Thor Mjolnir Hammer Salt & Pepper Set is an excellent choice.
These shakers are hand-painted to look like Thor's Mjolnir hammer and Captain America's vibranium shield. Crafted from the finest ceramic materials, these shakers are durable enough for daily use.
What's Good To Know!
These 2.5 x 2.5 x 3.75" Vandor Shakers are the perfect gift for any Marvel fan! They come in a full-color gift box, and hand washing is recommended for maintenance purposes. Spoil your loved one today with this unique collectible item!
---
  Bertie's Guide Section
Spice up your dinner table with a set of fun novelty salt and pepper shakers! Not only do they add flavor to any dish, but also serve as an eye-catching addition that can contribute to the ambiance. There are so many whimsical choices available, it's hard to settle on just one - which is why we've included some interesting tidbits about these popular kitchen accessories for you too.
Some Fun Facts About Salt And Pepper Shakers
S&P shakers were first made in the early 1950s, although some sources claim they first appeared even earlier. It's thought that their conical shape was based on the design of a pepper pot from Ancient Egypt.
Shakers (as opposed to grinders or mills) are still one of the most popular kitchen accessories, but they're not always practical because they can get knocked over easily. Many restaurants give you small bowls of salt and pepper so you can season your meal as you go along.
Did you know that salt is often used to clean your kitchen floor? You'll need to use coarse sea salt or rock salt for this job, though. Regular table salt won't cut it! And don't forget to vacuum afterwards; otherwise it will just become very messy again!
How Did Salt And Pepper Shakers Become A Thing?
Salt and pepper shakers have been around for many years, in fact, centuries. The earliest known salt and pepper shaker dates back to the mid-1800s, when it was made from pewter or silver. In fact, in 1858, the first known patent related to a pair of combined condiment dispensers was filed by a company in England!
The concept behind using salt and pepper shakers originates from ancient times – they were used to season food before the advent of prepared spices like cinnamon and nutmeg. This allowed people to keep different types of seasoning on hand without having to mix them up or worry about them clumping together. As table manners evolved over time, these practical containers became more common at the dinner table as an additional option for guests who wished or needed additional flavoring on their foods.
Over time, salt and pepper shakers went through many changes in terms of design aesthetics; they went from matching sets made out of metal alloys like copper or brass (which had limited designs available) to more varied designs that included larger compartments with different sizes such as single cubed options which could hold a variety of herbs and seasonings (like thyme), allowing people to have greater versatility when it came to creating flavors for their meals.
Today, you'll find an endless variety of styles shapes, colors, and materials throughout stores worldwide – ranging from traditional glass jars with hinged lids for easy refill access that are perfect for everyday dining all the way up high-end designer versions crafted out of crystal ware or precious metals that make any meal feel special!
Best material for a salt shaker:
Salt shakers come in a variety of materials, including plastic, ceramic, and metal. Each has its own advantages and disadvantages.
Plastic allows salt to flow more easily through the shaker's holes and is a less expensive option. However, it can look cheap and won't stand up well to frequent use or rough handling. Plastic shakers also have a tendency to leak, especially if they are over-filled or left in hot conditions for an extended period of time.
Ceramic salt shakers offer better looks than plastic models but can be heavier, which may make them harder to use for smaller children. They are also more expensive relative to their capacity than other options on the market.
Metal models are generally sturdier than plastic ones but may feel heavy compared to ceramic alternatives. Aluminum and stainless steel are the best metals to avoid rusting issues.
Guide for Cleaning Salt & Pepper Shakers
Cleaning ceramic shakers is simple, but it's important to avoid using soap because it can leave a film on the interior of the shaker.  To clean your salt and pepper shakers:
Fill them with hot water, shake well, pour out.
Refill each one with plain white vinegar and again shake well, pouring out when finished.
Refill both with water once more, give them another good shake, then drain thoroughly before setting aside to dry.
Be sure to let them dry completely before refilling with salt especially.
Identifying a Rare Salt & Pepper Set of Shakers
Identifying rare s&p shakers can be a tricky task, as there are many different shapes, styles, materials, and age that can differentiate one from another. However, with some knowledge of the history of salt and pepper shakers and the techniques used to identify them, you will have a much better chance at finding something truly unique or valuable.
First off, it's important to understand what makes a certain set rare. Generally speaking, these items are considered rare if they meet at least one of these criteria:
1) extreme age (example: 150+ years old),
2) high quality craftsmanship (ex: handmade using precious metals or hand-painted/decorated),
3) extremely limited production numbers due to market size or other constraints. As such, antiques dealers tend to be well-versed in identifying exactly what sets any particular piece apart from the rest.
When examining an individual piece for its rarity value it is important to observe all aspects carefully; Age & condition can tell you whether it's collected more for aesthetics than for rarity(and in turn drive up prices). Material & construction tells you how desirable and desired this particular type/style/maker could be – porcelain being highly sought after versus plastic often having a lower demand amongst collectors – while design details can tell you which specific range they belong; highly decorated pieces being especially collectible but also making them harder to authenticate!
To properly assess if a set of salt and pepper shakers is indeed rare we advise individuals to visit antique shops or certified commercial auction houses with specialized staff who not only know the importance associated with old things but also have expertise in valuing them accurately according their actual worth on the collector's market.
Professional appraisers specialize in being able to spot fake antiques so always make sure to do extensive research before considering buying something on your own without getting outside help from an experienced professional before making such purchases!
Our Tips On How To Start A Collection Of Novelty Salt And Pepper Shakers
If you want to start a collection of novelty shakers, there are several things you can do to get started. First, research the different types of salt and pepper shakers available on the market. You may choose to focus your collection on vintage or antique pieces, or more modern designs. Our review just touched on a few of the cute and novel salt and pepper shakers on the Amazon market today.
Next, set up a budget for how much money you plan to spend on each piece in your collection. This will help ensure that no matter what type of item you're looking for, it fits within your designated spending limit. Additionally, research the value of items before making any purchases so that you don't overspend or buy something without knowing its true worth.
After researching different salt and pepper shaker set collections online and exploring sites like Amazon or auction sites like eBay or Etsy for potential finds, attend local antiques markets in search of rare items for your collection as well as familiarizing yourself with current values for various types of salt and pepper shakers—vintage versus modern pieces—and different materials such as porcelain, glass crystal collected sets etc... Keep an eye out at these markets for special deals which might help boost the originality and appeal of your eventual collection!
Connect with other collectors who have similar interests so they may be able to provide additional insights into growing a unique novelty salt & pepper collector's paradise. Perhaps they can give tips on where they found specialty pieces in their own searches!
Social media platforms dedicated solely to collecting also provide an invaluable resource—you can find fellow connoisseurs willing not only to share stories but offer up good advice too!
Also consider joining collecting clubs either virtual or live; many clubs host regular events giving members access to private sales and auctions offering fantastic opportunities to secure highly sought-after items for your steadily expanding treasure trove of cute pairing sets.
For the ultimate in seeking rare additions join bidding wars online. So get ready: sift through specialist websites; network with avid fans & let curiosity lead the way!! Good luck & bon voyage in building your incredible collection.
---
  Bertie's FAQ  Section
What Features Should A Person Consider When Selecting Ceramic Shakers?
First and foremost, it's important to select an attractive design that will blend in nicely with your existing kitchen decor. Another important feature to consider is how easy a salt and pepper shaker set is to refill and how often you might have to refill them.
What Are Some Of The Most Popular Salt & Pepper Shakers?
The most popular shakers in the world are quite simple: they have a classic design, with a little hole for shaking. They're easy to clean and refill, which is great for families. A lot of people also like the fact that these shakers won't leak or clog because of their circular base.
Are Salt And Pepper Shakers Collectible?
Yes, indeed, they are considered collectible, but generally speaking, they aren't as valuable as the porcelain dolls or figurines you may find at a garage sale. In general, salt and pepper shakers were mass-produced for home use. They were usually made in large quantities not allowing for investment potential.
What Are The Most Valuable Rare Salt And Pepper Shakers?
The most valuable rare shakers today are typically antique, made of precious materials, or designed by renowned artists. Examples include Fabergé silver and enamel shakers, rare figural shakers from the 19th and early 20th centuries, and limited edition designer shakers from brands like Tiffany & Co. The value of these collectible shakers can range from hundreds to thousands of dollars depending on their rarity, condition, and provenance.
How Can I Determine The Value Of My Salt And Pepper Shaker Collection?
Determining the value of your salt and pepper shaker collection can be a complex process, depending on the rarity of the pieces you have in your collection. There are several different factors that need to be taken into consideration when it comes to valuing a set such as this.
First, you'll need to consider age and condition. The material itself is another important factor when assessing value. Finally, availability also plays an important role in how much collectors might pay for your items. In short then, determining the true value of a salt and pepper shaker collection involves carefully looking at all aspects mentioned above.
---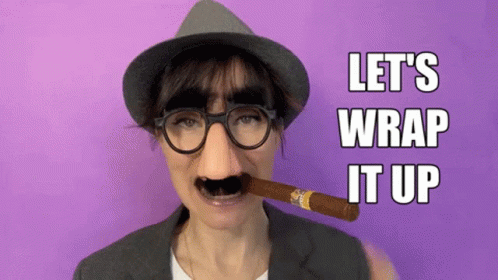 In conclusion, when it comes to enjoying food, presentation is everything. Salt and pepper shakers make an excellent addition to any tabletop, as they help enhance the flavor of your meal.
If you're looking for some novel and fun shakers to spruce up your kitchen, these nine options we reviewed are sure to do the trick. With something for everyone, you're sure to find a set that pairs perfectly with your home décor. Plus, you can rest easy knowing that all of these offer a perfect combination of quality, convenience, and style.
We also have a couple of other articles on salt and pepper mills and shakers on you might enjoy reading:
Thanks for stopping by our bee hive and reading our review of fun s&p shakers!
Bertie
Each product we reviewed was independently selected by our team, and all opinions in this article are our own. As an Amazon Associate we earn from qualifying purchases. We stay in business by receiving a small share of sales from the links on this page should you decide to buy something.
💡
Would you like to learn how to become a brand ambassador and write blogs about your favorite products? If so, just visit
BloggingBrander.com
to learn how ordinary folks make money on the internet by starting their own product review blog!