Are you looking to spruce up your garden with some beautiful new backyard patio upgrades? With so many options out there, it can be overwhelming to choose the right pieces that will complement your outdoor space. But don't worry, we've got you covered! In this article, we've compiled a list of the best outdoor decor options and tips to help guide you in creating a stunning outdoor oasis. From cozy seating to trendy lighting, we'll provide you with all the inspiration and guidance you need to make your garden the envy of the neighborhood. So, enjoy our first blog on patio decor and let's dive in and explore the world of outdoor decor for your patio together!
Bertie's Guide to Selecting Outdoor Decor and Accessories for Your Patio
Your patio is an extension of your home, and just like any other room in your house, it deserves proper decoration and design. Whether you're looking to create a cozy outdoor living room, a Zen garden oasis, or a lively entertaining space, selecting the right outdoor decor and accessories can make all the difference.
Furniture When it comes to furniture, comfort, and durability are key. Look for pieces made from weather-resistant materials that can withstand the elements. Consider the size of your space and choose furniture that fits well and creates a natural flow.
Lighting Outdoor lighting can transform your patio into a magical wonderland at night. Choose lighting fixtures that provide both functionality and ambiance, such as string lights or lanterns. Solar-powered lights are also eco-friendly and cost-effective.
Accent Pieces Accessorize your patio with statement pieces that reflect your personal style. From colorful throw pillows and outdoor rugs to eye-catching sculptures and artwork, accent pieces can add warmth and personality to your special space.
Plants Beautiful potted flowering plants or large decorative foliage plants can bring life and color to your patio. Be sure to select plants that are suitable for your climate and require minimal maintenance.  Vertical gardens or flowering baskets that can be hung from a privacy fence are great options for small spaces.
Other Outdoor Accessories Consider additional outdoor accessories, such as fountains, fire pits, and outdoor speakers, to enhance your patio experience. Just be sure to choose pieces that complement your overall design and provide practical benefits.
Remember, the key to selecting the best outdoor decor and accessories for your patio is to create a cohesive and inviting space that reflects your personality and lifestyle. So, get creative, mix and match different styles, and have fun designing your perfect outdoor oasis!
---
How We Chose The Best Outdoor Decor for Patios
Are you feeling overwhelmed by the multitude of options available for patio decor? Are you struggling to determine which products are truly the best fit for your needs? Look no further! Our team of expert reviewers has put in the time and effort to thoroughly evaluate a wide selection of patio products on the market, so you don't have to.
So, whether you're looking for comfortable outdoor seating, stylish lighting, or decorative accent pieces, trust our reviews to guide you toward the best options for your gardening needs. Say goodbye to guesswork and hello to a beautiful, functional, and inviting outdoor space. Let's get started!
---
Bertie's Patio Decor Selections
Joyside Patio Furniture
Handcrafted All-Weather Resin Wicker!
Check Price on Amazon!
We Chose This One Because:
Joyside Patio Furniture is the perfect addition to any outdoor decor. This handcrafted wicker is constructed using all-weather resin, making it more flexible and resistant to fading than traditional materials. The steel frames provide a maximum weight-bearing capacity of up to 300 lbs., giving you peace of mind that your furniture will be secure and reliable for years to come. Additionally, the ergonomically designed back and armrests provide unparalleled comfort to ensure that your patio furniture is as comfortable as it is stylish. With Joyside Patio Furniture, you can enjoy the outdoors in style and comfort!
What's Good To Know!
This Joyside Patio Furniture set is an elegant and comfortable addition to any outdoor living space. The set includes a three-seater sofa, two single chairs, and two ottomans with seats crafted from deep blue cushions and sturdy brown frames. It also comes in two different color combinations: Brown/Beige and Brown/Red. The dimensions of the pieces are:
77"L x 29"W x 31"H for the sofa,
22"L x 22"W x 18"H for the ottomans, and
29"L x 27"W x 31"H for the chairs.
Some thought the assembly was a little difficult and suggested using an Allen wrench along with a small drill to facilitate it; however, this set was very easy to assemble for most, especially with two people.  All-in-all, the set is sure to bring comfort and style to your outdoor living space.
DTY Eucalyptus Sideboard
Check Price on Amazon!
We Chose This One Because:
Introducing the DTY Eucalyptus Sideboard, an Amazon's Choice product! This marvelous piece of furniture is crafted from 100% eucalyptus, making it naturally weather resistant and a great alternative to teak. It features an open middle shelf and a tabletop surface for added convenience. Plus, this product is sustainably made with FSC certification which ensures that forests are managed responsibly and ethically. This stylish sideboard is sure to add a touch of elegance to any patio, deck, or indoor room!
What's Good To Know!
This modern and stylish DTY Eucalyptus Sideboard is a great small storage solution for a sunroom, patio, or any room in your home. It features a simple design that requires minimal assembly, with all the necessary hardware included. Measuring 42.25" W x 14.25" D x 32.25" H, this sideboard provides extra room to store your items. The interior measures 40.75" W x 13" D x 15.75" H.   It's also able to support up to 150 pounds according to the DTY Store, so you don't have to worry about it being too lightweight.
The DTY Eucalyptus Sideboard is the perfect addition to your outdoor furniture set-up. With its modern and elegant design, this piece of furniture will bring a stylish look to any patio, deck or sunroom. With its 100% eucalyptus construction and FSC certification, you can be sure that this product is sustainably made. Get yours today and enjoy the convenience of a little extra storage!
Jonathan Y Indoor/Outdoor Area Rug
Beautiful Bohemian Floral!
Check Price on Amazon!
We Chose This One Because:
This Jonathan Y Area Rug adds a touch of style and sophistication to any room. Crafted from durable polypropylene with low-pile rug fibers, this power-loomed flat rug is designed for high-traffic areas and can stand up to the wear and tear of everyday life.
The navy and khaki color scheme pictured above will bring a sense of sophistication to your home, but it also comes in a beautiful multicolor tropical scheme for those who prefer something more vibrant.
With its 5 x 8 foot size, this rug can cover a larger area with ease and is sure to become the perfect finishing touch to any room. Plus, it also comes in 8 other sizes if the 5 x 8 doesn't work for you.  Add some style and comfort to your patio or sunroom with this Jonathan Y Area Rug.
What's Good To Know!
The Jonathan Y Indoor/Outdoor Area Rug is an easy-to-care-for product that will enhance any home décor. To maintain it, regularly vacuum and sweep the rug without using a beater bar. Should the rug need to be washed, it can be done easily with a mixture of mild dish soap and water in a 5-1 ratio. Once the soap has been rinsed off, simply hang it over a railing to dry. This rug is sure to be a great addition to any home, providing convenience and style all in one!
Tangkula Outdoor Rattan Side Table
Check Price on Amazon!
We Chose This One Because:
This Tangkula Outdoor Rattan Side Table is a great addition to any patio decor ideas! The hand-woven rattan is sun resistant and anti-fading, so it'll keep its beautiful look for years to come. Plus, the rust-proof metal frame ensures that you don't have to worry about damaging your table in bad weather. It's super easy to set up - just loosen and refasten the screws to fold out the legs! Make sure you keep it under cover during rainstorms, though, for longer serviceable life. With this stylish Rattan Side Table, your backyard or patio will be looking great in no time!
What's Good To Know!
The Tangkula offers an attractive and functional piece of furniture. With a large surface area measuring 24" x 16", it's perfect for holding snacks or décor items. This table also features sturdy construction with a weight capacity of 110 pounds and non-slip foot pads for additional stability. When not in use, the table can be folded into a compact size of 24" x 16" x 3", helping to save space. This outdoor side table is sure to bring a touch of style and functionality to any outdoor area.
La Jolie Muse Citronella Candles
Clean-Burning, Smokeless, and Dripless!
Check Price on Amazon!
We Chose This One Because:
Bring the luxury of art outdoors with La Jolie Muse. Crafted in a high-end tin Van Gogh-style decor, these candles not only look great but also keep pesky mosquitoes away to ensure your outdoor enjoyment. Infused with oil from the citronella plant, these candles emit a pleasant, clean fragrance to your outdoor space. Best of all, they're smokeless and dripless, making them a clean-burning option for any outdoor gathering. Keep the bugs away and treat yourself to a Van Gogh-inspired evening with La Jolie Muse Citronella Candles!
What's Good To Know!
The La Jolie Muse Citronella Candles are a beautiful centerpiece that will bring a pleasant ambiance to any outdoor gathering. These candles burn for up to 30 hours each, making them long-lasting and dependable. They are made with pure soy wax, which is both biodegradable and eco-friendly, so you can be sure that you are doing your part to help the environment. These candles offer an attractive and practical way to keep away pesky bugs while adding a touch of elegance to any outdoor area.
Colsen Ethanol Fire Bowl
Have Your S'Mores 'n Eat'em, Too!
Check Price on Amazon!
We Chose This One Because:
The Colsen Ethanol Fire Bowl is the perfect companion for your outdoor living space. With its lightweight, yet sturdy design, this portable tabletop fireplace provides a warm and cozy atmosphere wherever you decide to move it. For added safety, make sure to only use Colsen's Fire Pit Fuel or special fuels designed for fireplaces with flame arrestors. Lighting and extinguishing the fire is also a breeze! Enjoy the beauty of an outdoor fire right on your tabletop without all the fuss with the Colsen Ethanol Fire Bowl.
What's Good To Know!
This Colsen Ethanol Fire Bowl is a great gift idea for any occasion! It has dimensions of 5"D x 5"W x 3.5"H and can provide an inviting atmosphere with its flame lasting up to 40-50 minutes. All you have to do is follow the simple instructions on refilling it and you're ready to go! With this stylish and modern fire bowl, you can turn any home into a cozy and inviting atmosphere.
Aukora Solar Glass Ball
Features two Lighting Modes!
Check Price on Amazon!
We Chose This One Because:
The Aukora Solar Glass Ball is a beautiful and unique lighting solution that adds an eye-catching statement to any home or garden. With its solar-powered design and two lighting modes, the glass ball can be switched on and off with a light sensor detector and provides either a single white color light or a gradual color-changing mode for an immersive visual experience.
What's Good To Know!
The Aukora Solar Glass Ball is an IP65 waterproof design, perfect for outdoor use. For optimal sunlight absorption, it is recommended to remove the protective film before first use. Measuring 5.1"D x 5.1"W x 3.9"H this small but beautiful glass ball can be used on its own or in multiples, depending on your outdoor lighting needs. With its modern and stylish design, the Aukora Solar Glass Ball is a great choice for anyone looking to add ambiance to their patio.
---
  Bertie's Patio Decor FAQ  Section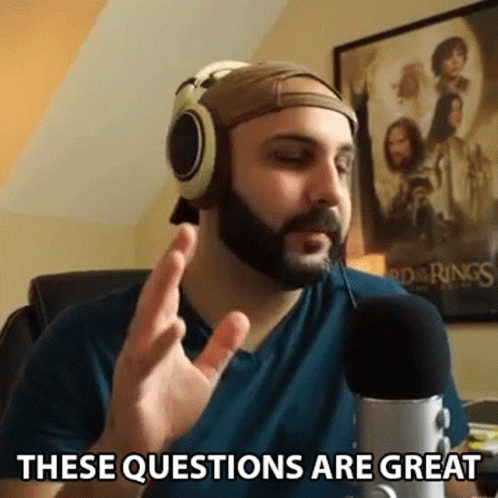 Are you looking for the best ideas that will bring your outdoor space to life? Look no further! We have the answers to all your questions with our comprehensive FAQs on backyard patio decor. Get ready to make the most informed purchase decision and create an outdoor oasis that you'll love spending time in.
What are some essential elements of patio decorations?
The essential elements of patio decor include comfortable seating, a focal point such as a table or fire pit, decorative accents like pillows and cushions, and appropriate lighting.
What types of furniture are suitable for patio use?
When it comes to patio furniture, consider materials that can withstand outdoor elements such as aluminum, wicker, or teak. Opt for comfortable seating and accessories that fit the space and match your style.
How do I create a cozy and inviting atmosphere on my patio?
Creating a cozy atmosphere involves using warm lighting, adding soft blankets and throws if it's chilly, and incorporating natural elements such as plants and flowers. You can also add fun geometric shapes with potted plant containers.
What's the best way to clean and maintain outdoor furniture?
Regularly cleaning and maintaining outdoor furniture involves washing it with soapy water or using specialized outdoor furniture cleaning products. It's also important to protect it from sunlight and other elements.
How can I make my patio look larger than it is?
You can make a patio look larger by using neutral colors, incorporating mirrors, laying down large outdoor rugs, and avoiding excess clutter.
What plants are best suited for a patio?
Plants can include succulents, herbs like basil and parsley, flowers like petunias and marigolds, and low-maintenance shrubs like boxwoods.
How can I make my patio more private?
You can make your patio more private by incorporating natural elements like tall plants, using privacy screens, or installing outdoor curtains.
What is the best way to incorporate lighting on my patio?
Incorporate lighting on your patio by using string lights, lanterns, or lamps. It's important to consider the ambiance you want to create and choose lighting accordingly.
What are some affordable outdoor decor ideas?
Affordable ideas include using natural elements like rocks and driftwood as decor, repurposing items you already have, adding colorful cushions or small decorative elements, and shopping at secondhand stores or garage sales for unique finds.
What Patio Decor Will You Choose?
In conclusion, decorating your patio can be a fun and exciting way to make the most of your backyard patio. With the right furniture, decor, and accessories, you can transform your patio into a cozy and inviting oasis that you and your guests will love spending time in.
From incorporating natural elements like flowering plants or ferns to adding functional accessories like outdoor rugs and lighting, there are countless ways to spruce up your patio and make it an extension of your personal style. So why not give it a try? Whether you're a seasoned decorator or just getting started, we hope that the creative ideas shared in this post have inspired you to refresh your outdoor decor and enjoy it to the fullest.  We will have more articles to come on outdoor decor and gardening ideas!  If you would like something specific, subscribe below and let us know in the comment section!
Thanks for stopping by our bee hive and reading our first Patio Decor blog!
Bertie
Each product we reviewed was independently selected by our team, and all opinions in this article are our own. We stay in business by receiving a small share of sales from the links on this page should you decide to buy something.
💡
Would you like to learn how to become a brand ambassador and write blogs about your favorite products? If so, just visit
BloggingBrander.com
to learn how ordinary folks make money on the internet by starting their own product review blog!
Before you leave, please subscribe, so you will be the first to see reviews you can rely on.