The Yeti Rambler Mugs are innovative mugs that offer superior insulation with double-wall vacuum construction, while also providing a no-sweat design to keep your hands dry.  Today we are reviewing both the 10-ounce and the 14-ounce mugs.  This product review will give an in-depth look at the features, design, and overall performance of these mugs so you can make an informed decision on whether it's right for your needs. So let's take a closer look!
Product Specs
Both sizes of these mugs are made from strong stainless steel and feature a full-loop Triple Grip Handle that's comfortable for wider hands, allowing you to hold your beverages with ease. The outside of the mug is designed with DuraCoat color to prevent any scratching, peeling, or fading over time.
Double-wall vacuum insulation keeps your beverages hot or cold for hours, while the MagSlider Lid helps to keep the heat in and contain your drink when you're on the go.  (Please note that the product is not designed to be leakproof and cannot prevent spills.)
Another thing to consider is that these mugs are not cup holder compatible.  Yeti does have tapered Rambler mugs like the Rambler 20 oz. Travel Mug or the Rambler 30 oz. Travel Mug that will fit in a cup holder just fine and are cup holder compatible.
The mugs are also BPA-free and dishwasher-safe. With its sleek design and superior insulation capabilities, this cup is a perfect companion for any adventure.  And speaking of adventure, be sure to check out our article about the  Yeti Roadie 24 Cooler for a perfect companion for your mug!
Product Quality, Features, and Benefits
The Yeti Rambler  lives up to the high-quality standards of all its products. These Rambler Mugs are ultra-tough and can keep up with your daily demands, whether at home, work, or play.  The company's motto "Built for the Wild" is certainly evident in the durability of the Yeti coffee mug.
The details of these mugs are impressive:
They are made from stainless steel that is 20 times stronger than other materials, providing superior durability and long-term use.
The large handle offers an ergonomic design that allows for comfortable gripping.
The finish of the Yeti coffee mug is DuraCoat which is a type of color that is resistant to scratches, peeling, and fading, even over time.
The vacuum insulation in this adventure travel mug keeps your beverages cold or piping hot for hours and is designed to prevent any condensation build-up on the outside of the mug.
The MagSlider Lid also helps to keep the heat in and contain your coffee or tea when you're on the go, although it's important to remember that it is not completely leakproof and won't be able to prevent spills.
Overall, the details just listed for the Yeti brand show that it provides superior insulation and quality in a stylish package that is perfect for any adventure. This stainless steel mug can maintain the ideal temperature of your drink for several hours, whether you are out hiking or simply completing your daily tasks in town.  It will keep your cold drinks cold and your hot drinks hot!
Conclusion
This Yeti coffee mug is an excellent product designed with superior quality and insulation to keep hot and cold beverages for hours. With its super-strong stainless steel construction, ergonomic design, and stylish look, this mug can be taken anywhere from the trails to the office. It's a perfect travel companion that won't let you down. So, why settle for lukewarm beverages when you travel? Get a Yeti and elevate your experience today!
Pros & Cons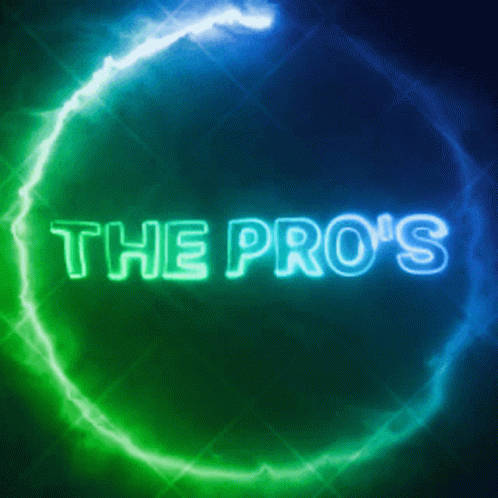 Its stainless steel construction provides superior durability and long-term use.  No dings and dents here!
The finish is resistant to scratches and fading over time, so the mug stays looking new.
It features a comfortable handle for a good grip.
Comes in a 10 oz mug and a 14 oz mug in multiple colors
The magnetic lid is very easy to operate while on the go!
It's a best seller on Amazon and one of their extremely popular products!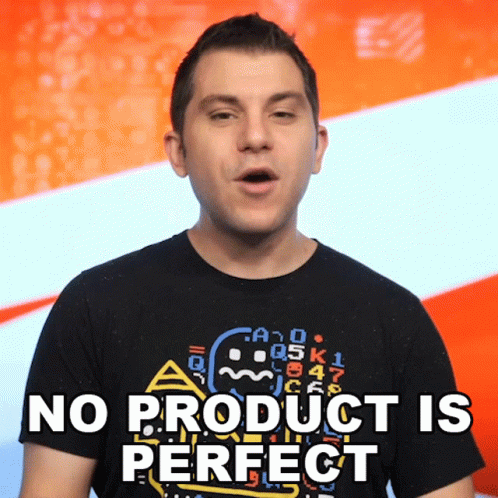 One of the main cons of this mug is that it is not completely leakproof. While the MagSlider Lid helps to reduce spills, it does not guarantee that your coffee or tea will stay put when you're on the go.
These mugs are not car cup-holder compatible.
Price point - there are various prices for both the 10-oz. and the 14-oz. for some of the colors offered.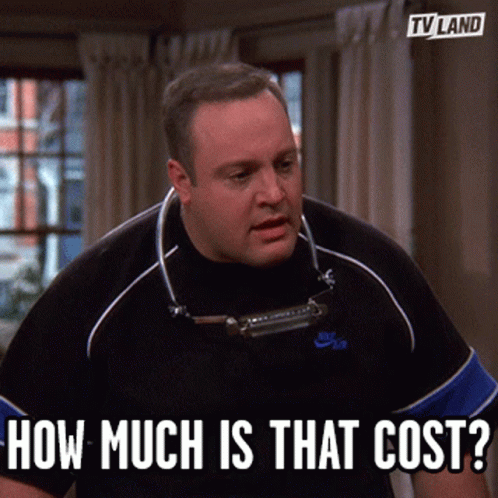 Pricing
The Rambler Mug is available in 10 oz and 14 oz mug sizes, with a wide range of colors to choose from. Prices start at $25 for the 10-ounce version in Rescue Red on Amazon.  There are 7 other colors available for this price.  Other colors are more expensive depending on the availability. This is also a Best Seller on Amazon!
Yeti 10 Oz. Rambler Mug
Check Price on Amazon!
The 14-ounce Seafoam color mug is priced at $48.99 at the time of publication of this review.  The only other color available at this price is White.  However, there were several mugs a few dollars lower and some higher in price than the Seafoam.
Yeti 14-Oz. Rambler Mug
Check Price on Amazon!
With an Amazon Prime account, shipping is also free when you purchase this Yeti Mug!
Comparisons
The Yeti Mug is a well made quality product that stands out amongst the competition. It is one of the most popular searches.  While other mugs may offer some similar features, this one offers superior stainless steel construction and insulation capabilities that its competitors can't match.
The Yeti also features a special MagSlider Lid that helps to reduce spills when you're on the go. The Ozark Trail lid does not offer a similar feature, so there is more potential for messy spills when it's on the move.  Many complaints were issued about the poor fitting quality of the Ozark lid as well.
The Rambler Mug offers superior insulation power and quality construction that makes it stand out from the competition. With its unbeatable features and stylish design, it's the perfect travel mug companion for any adventure.
Customer Experiences
These Rambler Coffee Mugs have been a hit with customers, who rave about the product's high quality and ability to keep drinks piping hot and cold drinks nice and cold for hours. Customers love the handle, which makes it easy to carry around and enjoy their drinks on the go. They also appreciate that it keeps coffee hot for 4½ hours, making it perfect for commuters.
However, some customers find these Yeti mugs to be a bit heavy due to its 15-ounce weight for a 14-ounce capacity.  But this is a small price to pay for its durability and long-lasting performance.
One customer said she was getting rid of all of her ceramic coffee mugs after getting her Yeti.   "It keeps my coffee hot and holds up well against drops." Another customer commented: "It doesn't keep coffee as hot as most other mugs, but it still keeps it hot for 4½ hours, which is plenty for most commutes."
Overall, customers are thrilled with their coffee mugs and appreciate how they can rely on them day in and day out. The reviews speak volumes about the product's quality and performance - proving the justification for all the kudos these mugs get.
Bertie's FAQ Section on Yeti Rambler Mugs
Will these Yeti mugs fit in my car cup holder?
No, unfortunately, they are not car cup holder compatible which is a downside. Yeti does have a tapered travel mug (several sizes) that will fit into car cup holders.
Are there any features that make it different than other mugs?
Yes, the special MagSlider Lid helps reduce spills when you're on the go - something that many competitors do not offer. Additionally, the DuraCoat finish helps to keep it looking new for longer than other products.
What does BPA-free mean?
BPA Free means that a product does not contain Bisphenol A (BPA), a potentially harmful chemical often found in plastics. By opting for BPA-free items, you reduce your exposure to potential health risks associated with the chemical.
Does these coffee mugs come with a warranty?
Yes, there is a 5-year limited warranty on their products. This ensures that you will get the best performance and quality from your well made Yeti cup over time.
Why are Yeti Ramblers so popular?
They are incredibly popular because they offer exceptional insulation, keeping drinks hot or cold for hours, and they're built with a simple, stylish design that resonates with users who value both quality and aesthetics. They make a great wine tumbler!
Why are YETI products so expensive?
These products are considered expensive because they invest in high-quality materials and innovative technology to provide exceptional insulation, durability, and design, ensuring a long-lasting and reliable experience that's well worth the investment for customers.
What does Yeti stand for?
Yeti, as a brand name, doesn't stand for an acronym; it represents their commitment to creating high-quality, long-lasting outdoor products that withstand extreme conditions. If you want to learn more, just reference the Yeti name in a Google search!
What is the difference between the YETI tumbler and Rambler?
The main difference between the tumbler and Rambler is that the tumbler refers to a specific type of cup with a tapered design, while the Rambler is a broader product line that includes various insulated drinkware options, including tumblers, mugs, bottles, and more - all designed to keep your beverages at the perfect temperature, making your experiences enjoyable and hassle-free. Check out our article all about Yeti Rambler Tumblers!
Are YETI cups made in China?
Yes, they are primarily manufactured in China but rest assured that the brand maintains its commitment to high-quality materials and craftsmanship, ensuring you receive a reliable and durable product that's perfect for your adventures and gift-giving needs.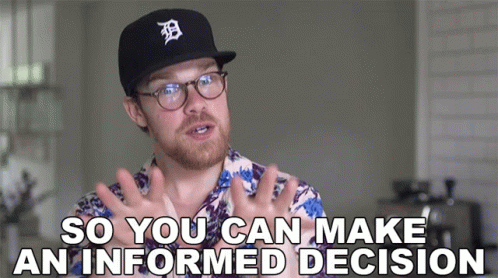 The Yeti Rambler Mug is an excellent choice for anyone looking for a mug that can keep hot or cold beverages at the right temperature for hours and provide a secure, leak-resistant drinking experience. It's available in a wide range of sizes and colors, each with its own price tag - but customers agree it is well worth the investment! With its 5-year limited warranty, you can enjoy peace of mind knowing that your mug will last for years to come.
Overall, it is an incredibly long-lasting and reliable mug that will keep your beverages hot or cold for hours. Many folks enjoy awesome benefits from owning Yeti mugs.  Customers love it for its long-lasting performance and affordability - making it one of the best mugs on the market!
Ready to join Yeti Nation and elevate your travel and beverage game? Tap the button below to purchase the Yeti Rambler Mug on Amazon and experience the difference for yourself. If you have an Amazon Prime account, your shipping is free!  Your next adventure awaits! Happy sipping, adventurers! 😊🌍🥤
Yeti 10-Oz. Rambler Mug
Check Price on Amazon!
Thanks for stopping by our bee hive and reading our article on these awesome Yeti Ramblers.  If you are new to Yeti and would like to learn more about other Yeti products like Rambler tumblers or coolers for camping, check out the links below!
Bertie
Each product we reviewed was independently selected by our team, and all opinions in this article are our own. As an Amazon Associate we earn from qualifying purchases. We stay in business by receiving a small share of sales from the links on this page should you decide to buy something.
💡
Would you like to learn how to become a brand ambassador and write blogs about your favorite products? If so, just visit
BloggingBrander.com
to learn how ordinary folks make money on the internet by starting their own product review blog!