Hello there, fellow home enthusiasts and patio lovers!💏
If you've ever found yourself glancing out into your patio and thinking, "I wish I could make this space more private, lively, and stylish," then you're in the right place. Picture this: an idyllic spot right in your backyard, a cozy corner surrounded by lush, green foliage providing a sense of seclusion while also enhancing your outdoor aesthetic. Yes, it's possible, and the answer is simpler than you think: Patio Privacy Planters or Privacy Screens.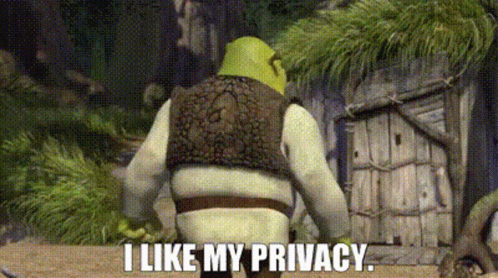 You heard right! These functional pieces of art are a game-changer for any patio, deck, or balcony. Not only do they add that sought-after privacy, but they also inject life, color, and a touch of personal style into your outdoor areas.
Imagine the serenity of enjoying your morning coffee or a good book, all while surrounded by beautiful, natural barriers that keep prying eyes at bay. And let's not forget about those summer evening gatherings, where your patio becomes your very own exclusive lounge. The best part? You can create this setting with a variety of screens that suit your climate, style, and mood.
Whether you're a seasoned gardener or a newbie exploring the world of patio design, we've got your back. We've compiled expert advice, handy tips, and a comprehensive guide to help you navigate through the exciting journey of creating your very own haven.
Ready to transform your patio into a stunning, private oasis? Then let's get started!
---
Your Ultimate Guide to Choosing Patio Privacy Screens or Planters
Outdoor living spaces have become an increasingly integral part of our homes. They're places for relaxation, entertainment, and a bit of nature in the heart of our personal domains. That said, maintaining privacy can be a challenge in outdoor areas. Enter Patio Planters or Screens – the perfect blend of beauty and functionality that adds an extra layer of privacy to your outdoor oasis.  Not only do they provide a visual barrier, but they also add greenery and style to your patio. Let's explore this in more detail.
Benefits of Patio Privacy Screens or Planters
Privacy:  First and foremost, patio privacy screens and/or planters act as natural barriers against prying eyes, providing a secluded space for you to unwind.  These ideas can also be utilized for both a front or a back porch!
Aesthetic Appeal: Besides functionality, these items can be incredibly aesthetically pleasing. They provide an opportunity to introduce greenery, flowers, or unique wooden structures, thus enhancing your outdoor design.
Flexibility: With many options available, you can easily tailor your choice to your patio size, shape, and overall style. From vertical planters to trellis screens, the possibilities are endless.
Environmental Impact: By choosing planters, you're contributing positively to the environment. Plants absorb carbon dioxide and produce oxygen, improving air quality.
Types of  Privacy Planters and Screens
Wooden Garden Bed with Trellis: Perfect for vine plants and crawling flowers, these units combine the functionality of a planter with the structure of a privacy screen.
Faux Ivy Privacy Screen Fence: This provides instant privacy without waiting for plants to grow. It's perfect for those who want a maintenance-free, evergreen solution.
Freestanding Vertical or Tiered Planter: A stylish, modern approach to privacy. These planters allow you to grow a variety of plants, herbs, or flowers and can be moved around as needed.
Bamboo or Reed Screens: A natural and eco-friendly option that gives your patio a bohemian or tropical vibe.
Selecting the Right Patio Privacy Solution
When selecting your privacy planters or screens, consider the following:
Size and Space: Measure your space to ensure your selected planters or screens fit well and provide the level of privacy you desire.
Intended Use: If you're keen on gardening, choose options that allow for plant growth like trellises or vertical planters. If you're after low-maintenance, faux ivy screens might be your best bet.
Design and Style: Ensure your choice complements your existing patio décor and matches your personal aesthetic for the perfect finishing touches.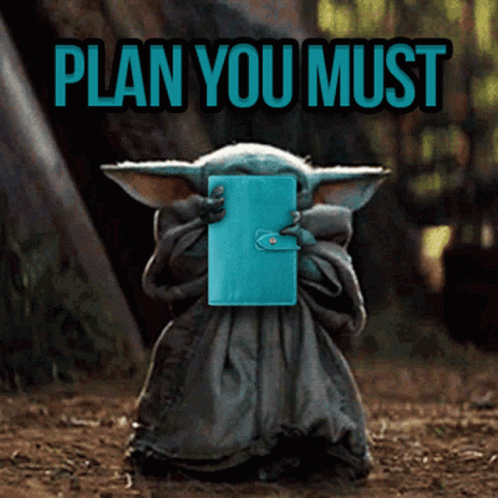 Planning Your Patio Privacy Project
Here's a step-by-step guide to help you plan your project:
Evaluate your space: Understand the layout of your patio.  Consider the amount of sunlight and shade the area receives, and how the wind flows as this will impact which screens or plants you choose.
When selecting the right type of patio privacy planter, consider factors such as size, material, and intended use. For example, if you have a small patio, a tall planter box may not be the best option.
Before purchasing any planters or screens, take measurements of your patio space to ensure the planters or screens will fit properly.
Identify your needs: Determine how much privacy you want and what kind of look you're aiming for.  If you're looking for a more natural look, wooden planters may be ideal. For a quick solution, faux ivy privacy screens can be easily installed and offer instant privacy.
Select your style: Choose between planters, screens, or a combination of both that align with your needs and aesthetic preferences.  You'll also want them to complement your other yard decor.
Choose the plants: If you're going with planters, select plants that thrive in your climate and the specific conditions of your patio.
Arrange and Install: Once you've decided on the best patio privacy planters or screens for your space, it's time to start arranging and installing.
Start by clearing the area where you will be installing the planters or screens. If you're using wooden planters, consider lining them with plastic to prevent rot.  Also, if they have not been sealed by the factory, be sure to use a waterproof sealer to protect the wood.
Install the planters or screens according to the manufacturer's instructions, taking care to ensure they are level.  Arrange your chosen solutions in a way that maximizes privacy while you achieve that attractive look.
In conclusion,  planters and/or screens are an excellent way to add privacy, beauty, and style to your outdoor living space. By following these tips, you can choose the perfect patio privacy planters or screens for your home and enjoy a relaxing and secluded patio experience.  By carefully considering your options and planning thoroughly, you'll soon have a beautiful, private patio to enjoy all year round. Happy designing!
How We Chose The Best Patio Privacy Planters sets
Are you craving a bit of solitude in your outdoor space but feel exposed to prying neighbors or passersby?
We understand how frustrating it can be to look forward to a quiet evening on your patio, only to be met with the discomfort of feeling watched. Your patio is your sanctuary - it should offer you peace, tranquility, and most importantly, privacy.
Fret no more! Our expert review team has done the groundwork for you and curated a list of the top privacy planters and screens on the market. Whether you want a green wall of beautiful plants or a stylish wooden screen, our recommendations will ensure your outdoor haven offers the seclusion you desire.
Say goodbye to unwanted attention and hello to serene outdoor living with our top Patio Privacy Planter and Screen picks. Enjoy your outdoor space like never before - you deserve it! Dive into our comprehensive reviews and find the perfect fit for your patio today!
Yardistry Cedar Privacy Planter
Both durable and aesthetic!
Check Price on Amazon!
We Chose This One Because:
If you've been searching for a stylish and functional solution to create an intimate and private setting in your backyard, look no further. The Yardistry Fusion Privacy Planter is here to revolutionize your outdoor space, plus it's an Amazon's Choice product!
Crafted from 100% premium, pre-stained Cedar wood, this privacy screen comes with planter boxes that guarantee both durability and aesthetic appeal. Its robust construction ensures it will withstand varying weather conditions, while the distinct rich color adds a touch of elegance to your outdoor area. However, it is only pre-stained, so be sure you seal it with a waterproofing agent!
The key feature that sets the Yardistry Privacy Planter apart is its dual functionality. Not only does it provide a sturdy privacy screen, but it also includes integrated planter boxes on both sides, transforming your patio into a lush, green haven. Grow your favorite plants, herbs, or flowers and enjoy the serenity of nature at your fingertips.
Plus, the Yardistry Cedar Privacy Planter is environmentally friendly. By choosing this Cedar product, you're supporting sustainable forestry – a choice you can feel good about.
Don't let your outdoor space be an open book for prying eyes! It's time to transform your patio into the private, stylish oasis you deserve. With the Yardistry Cedar Privacy Planter, you're investing in quality, privacy, and the green environment you've been dreaming of.
What's Good To Know!
You will need to stain the wood as the pre-stain is on rough-cut cedar wood.  If you like it as it is, go for it, but the manufacturer suggests waterproofing or sealing the wood for weather protection.
Assembly is easier with two people, but this kit comes with everything you need, including detailed, step-by-step instructions. Just be prepared to spend time with it.
The most complaints we uncovered were regarding the wind.  Some folks complained about the wind blowing their privacy screen over, so you might want to put weights in the planters to give them additional sturdiness.
Measuring approximately 60 inches in length and height (5'-1 5/8'' x 1'-7 1/2'' x 5'-6''),  this privacy planter perfectly balances the provision of sufficient privacy without compromising your view. It's an ideal choice for creating that much-needed secluded corner for your morning coffee or a tranquil reading spot.
Ready to take the first step toward your dream patio? Click "Check Price on Amazon" above to explore more about the Yardistry Cedar Privacy Planter or add it to your cart today.
3rd Street Inn Leaf Trellis
Gardenia Leaf Is Pictured
Check Price on Amazon!
We Chose This One Because:
Are you dreaming of an instant, vibrant, green wall in your backyard? Say hello to the 3rd Street Inn™ Gardenia Leaf Trellis! Here's why we absolutely love it:
This stunning trellis strikes the perfect balance between functionality and beauty. Made from high-quality, lightweight polyethylene, it offers year-round lush greenery that looks like a living wall without the hassle of watering or pruning.  We selected the gardenia leaf for the image above but this trellis comes in 9 choices of leaf patterns like laurel, pink flower sakura, etc.
This privacy screen not only provides you with seclusion but also brings a natural touch to your patio, balcony, or garden. You'll be amazed at how this lifelike greenery transforms your outdoor space into an inviting, private sanctuary.
No waiting for plants to grow, no worries about seasonal changes affecting your privacy – the 3rd Street Inn™ Trellis offers an immediate solution. It's not just a product; it's a game-changer for your outdoor living experience!
What's Good to Know:
The Gardenia Leaf Trellis is expandable (20"H x 108"W fully expanded), making it a versatile solution for any size of space. This flexibility allows for a custom fit to any size space, from small balconies to large patios. You can easily connect multiple panels to create a custom-sized screen to perfectly fit your outdoor area.
Installation is a breeze – these lightweight panels can be fastened to any structure or frame using the zip ties which must be purchased separately.  Get the 8" zip ties for enough length to work well. Whether you're a DIY pro or a beginner, you'll have your green wall up and ready in no time!
Maintenance is minimal with this durable, UV-resistant material. It can withstand different weather conditions, ensuring you enjoy your green, private corner all year round.
Plus, the Gardenia Leaf Trellis is environmentally friendly! By choosing this product, you contribute to reducing water consumption and encourage sustainable living.
Ready to give your outdoor space a green, private makeover? Start enjoying your personalized green haven today!
Doeworks Expandable Privacy Screen
Expands and Contracts As You Need It!
Check Price on Amazon!
We Chose This One Because:
If you've been hunting for a privacy solution that flawlessly blends practicality with aesthetic appeal, your search ends with the Doeworks Expandable Privacy Screen. Here's why it piqued our interest:
Crafted with a real willow frame adorned with decorative faux ivy leaves, this privacy screen provides a lush, natural look without requiring maintenance. It transforms your outdoor space into a secluded haven while adding a refreshing touch of greenery.
The standout feature? It's all about adaptability. Whether you're working with a cozy balcony or a spacious patio, this privacy screen can expand or contract to fit your needs perfectly. But that's not all - it's also a brilliant choice for indoor use, wedding decoration, landscaping design, and home décor. A product so versatile, it's practically a must-have!
What's Good to Know:
The Doeworks Expandable Privacy Screen offers you flexibility like no other. Fully closed, it measures 18 x 48 inches, but it can expand up to an impressive 116 inches in width. The dense trellis is 2.75" * 2.75".  This lets you customize it to fit your space perfectly, irrespective of size.  Doeworks also offers other types of privacy screens that can be found on Amazon.
Installation is straightforward and user-friendly. All you need to do is tie the privacy screen to any supporting column or post (zip ties are sold separately). Even if you're new to DIY, this is a breeze!
Crafted from high-quality materials, this screen features an exquisite leaf simulation with clear veins and high-density coverage. It offers privacy while allowing air to flow freely and blocks most UV rays. Moreover, it's easy to clean and needs no watering or trimming, which means it remains vibrant and beautiful all year round!
Finally, it's an eco-friendly choice. By opting for this faux ivy screen, you're contributing to water conservation and promoting sustainable living.  So start your adventure toward a secluded and organic sanctuary now!
Elevens Metal Outdoor Privacy Screen
Check Price on Amazon!
We Chose This One Because:
Looking for a stylish and practical solution for your outdoor privacy needs? The Elevens Metal Outdoor Privacy Screen is a product that truly stands out. Here's why we're captivated:
It's not just a privacy screen, it's a style statement! With laser-cut patterns on galvanized steel, these screens transform your space into a modern sanctuary while providing the seclusion you desire. This product is more than just practical – it's an aesthetic masterpiece that enhances your décor.
Versatility is another reason we're fans of the Elevens Metal Outdoor Privacy Screen. Not only do they filter sunlight effectively, but they also serve as fashionable dividers for any space, whether on the floor or on the wall. With these screens, you're not just buying a product; you're investing in an adaptable and functional piece of art!
What's Good to Know:
The Elevens Metal Outdoor Privacy Screen is easy to assemble with each package containing three separate horizontal screens, a set of stands (must be assembled), and all the required screw accessories. When fully assembled, it forms a substantial 76" x 47" wide high privacy screen.  You can easily attached 2 or more screens depending on your needs.
Designed with style in mind, this privacy screen comes with an array of classic, all-match patterns (Rectangle Black is featured above).  Each pattern is a visual treat, promising to bring new inspiration to your home decor.
Constructed from laser-cut galvanized steel, these privacy screens are as durable as they are chic. Not only does the texture add to the visual appeal, but it also makes cleaning a breeze.
Are you looking to enhance the style and privacy of your outdoor space? Start your journey towards creating a stylish and secluded haven today!
Puzzled about patio privacy issues? You're not alone. Don't let the confusion keep you from making your next purchase with confidence. Check out our FAQs to get all of your questions answered! Get informed and enjoy shopping with complete peace of mind!
What are some good privacy solutions for my patio?
Some popular privacy solutions include a privacy screen or fence, a privacy planter box, curtains or outdoor drapes, trellises with climbing plants, and strategically positioned outdoor furniture or plants.
What are some of the best plants to create privacy?
Some great privacy plants include bamboo, arborvitae, boxwood, holly, and cypress. Vines like ivy or jasmine on trellises or pergolas can also create a beautiful, natural screen. Just match the size of the patio planter box to the potential size of the plant. We will explore planter boxes in a later article.
How can I increase privacy on my patio without blocking light?
Consider using a lattice or slatted screen which allows light through but still provides privacy, or opt for lightweight, semi-transparent outdoor curtains.
Are there portable solutions for patio privacy?
Yes, a freestanding privacy screen or portable planters with tall plants can offer a movable solution for patio privacy.
Can patio furniture help with privacy?
Yes, large pieces of furniture like high-back sectional sofas or privacy benches can create a sense of seclusion.
Are there any stylish and practical solutions for creating a patio privacy screen?
Absolutely! Products like the Elevens Metal Outdoor Privacy Screen or the Doeworks Expandable Privacy Screen blend style with function, providing privacy while enhancing your patio's aesthetics.
Can I use a pergola for patio privacy?
Yes, a pergola with climbing plants, curtains, or added lattice work can be an effective and attractive way to create privacy.
How do I maintain my patio privacy screens?
For plant-based screens, regular trimming is necessary, while manufactured screens like metal or faux ivy ones just require occasional cleaning with a mild soap solution and water.
Wrapping it Up!
Remember, creating a perfect outdoor oasis isn't just about what you can see. It's about what you can feel. The most beautiful patios are those that make you feel at peace, at ease, and most importantly, feel like it's your personal sanctuary.
When it comes to patio privacy, planters, and screens are a great way to spruce up your outdoor space while providing you with increased security.  We'll explore large plant containers in a future article.
With the right planter or screen, you can create an inviting oasis that's perfect for entertaining friends and family while also ensuring that your home stays private.
So, don't wait! Take the plunge and explore the world of patio privacy with screens or planters or a combination of both. Bring your dream patio to life. With our recommended options and insightful tips, you are equipped to choose the best fit for your home and needs.
So, why not start shopping around today for the perfect patio privacy solution? You'll be glad you did!
Happy Decorating!
Thanks for stopping by our bee hive and reading our article on patio privacy solutions!  Before you leave, please subscribe, so you will be the first to see reviews you can rely on.
Bertie
Each product we reviewed was independently selected by our team, and all opinions in this article are our own. As an Amazon Associate we earn from qualifying purchases. We stay in business by receiving a small share of sales from the links on this page should you decide to buy something.
💡
Would you like to learn how to become a brand ambassador and write blogs about your favorite products? If so, just visit
BloggingBrander.com
to learn how ordinary folks make money on the internet by starting their own product review blog!