There's nothing quite like gathering around a crackling fire with friends and family on a cool evening, sharing stories, roasting marshmallows, or simply enjoying the warmth of the flames. And what better way to achieve this magical experience than with a round fire pit? These versatile outdoor features are not only a great source of warmth and ambiance, but they can also become the focal point of your backyard oasis, turning it into an inviting space that you'll never want to leave.
These stunning outdoor features come in a wide variety of styles, materials, and sizes, making it easy to find the perfect match for your existing décor. Whether you prefer a sleek, modern look or a more rustic, natural vibe, there's a round fire pit out there that will make your backyard the envy of the neighborhood.
So, are you ready to take action and transform your backyard into a cozy retreat with the addition of a round fire pit for your patio or backyard? Great! Keep reading as we delve deeper into the world of these enchanting outdoor features, offering tips and guidance on how to choose the best patio round fire pit for your home. With our help, you'll soon be enjoying warm, memorable evenings around your very own backyard fire, creating memories that will last a lifetime. Don't miss out on this opportunity to elevate your outdoor living space – let's get started!
Bertie's Guide to Choosing the Right Patio Round Fire Pits
Selecting the perfect round fire pit can feel like a daunting task, especially with the multitude of options available. But fear not, we're here to guide you through the process so you can create that ideal outdoor ambiance you're dreaming of. Let's kick off by exploring why round fire pits might be the right choice for you.
Benefits of Round Fire Pits for Outdoor Living Space
Round fire pits offer several advantages over their square counterparts:
Aesthetics: Round fire pits have a more organic and natural shape, which blends seamlessly with the surrounding landscape. They can create a cozy and inviting atmosphere in any outdoor space.
Heat Distribution: Due to their circular design, round fire pits distribute heat more evenly, providing warmth to everyone seated around the fire.
Safety: Round fire pits typically have no sharp corners, reducing the risk of injury.
Versatility: Round fire pits are available in various styles and materials, making it easy to find one that complements your outdoor décor.
Types of Round Fire Pits:
Now, let's dig into the types of round fire pits you can choose from for your patio:
Wood-Burning Fire Pits: Nothing beats the crackling sounds and rustic charm of a real wood fire. If you love the traditional campfire experience, a wood-burning fire pit is for you.  Caution:  If your patio is wood, be sure to have a protective cover under your fire pit!  Click here for the DocSafe large mat.
Propane Gas Fire Pits: For a cleaner, smokeless experience, propane fire pits are an excellent choice. They offer a consistent heat source, are easy to ignite, and require minimal cleanup.
Natural Gas Fire Pits: Similar to propane, natural gas fire pits provide a clean-burning flame but require a permanent gas line. They're a great choice if you're planning a permanent fire pit area.
Note from the Editor:  We only reported on wood-burning fire pits for this article.  We will cover round gas-burning fire pits in a future article.
Selecting the Right Fire Pit
When it comes to choosing the perfect round fire pit, consider the following:
Size: How much space do you have on your patio? Make sure to leave ample room around the fire pit for safe movement and seating.
Purpose: Do you want a fire pit mainly for warmth, ambiance, or grilling? Some fire pits come with grill grates for cooking, while others focus more on aesthetic appeal and heat output.
Material: Fire pits come in various materials like steel, cast iron, concrete, and more. Your choice should align with your patio décor and the level of durability you desire.
Safety: Look for fire pits with added safety features, such as a spark screen or a safety ring.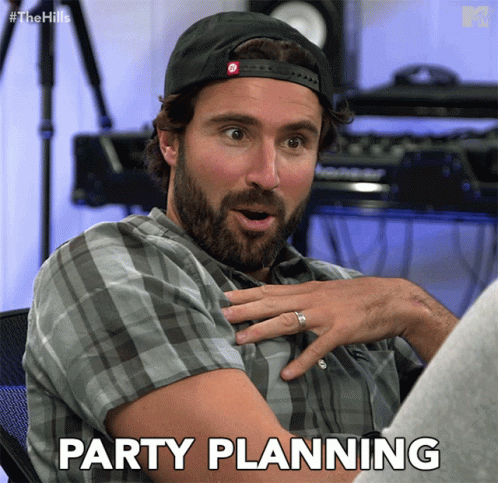 Planning Your Fire Pit Project
Once you've chosen your ideal fire pit, it's time to plan the installation. Here's a step-by-step guide:
Choose the Location: Your fire pit should be at least 10 feet away from any structures for safety. Avoid overhanging trees and consider wind direction.
Prepare the Surface: Your fire pit should sit on a level, fire-resistant surface. This could be a stone patio, a concrete slab, or brick pavers.
Install Your Fire Pit: Follow the manufacturer's instructions for assembly. If you've chosen a gas fire pit, you might need a professional to install the gas line.
Accessorize: Consider seating options around your fire pit, storage solutions for your wood or propane, and maybe even add a cover to protect your fire pit from the elements.
With careful planning and the right patio round fire pit, you can create a warm and inviting outdoor space for friends and family to gather around all year long.
How We Chose The Best Patio Round Fire Pits sets
Has the search for the perfect patio round fire pit left you feeling overwhelmed? With a seemingly endless array of options available, it's no wonder many of us end up feeling more bewildered than excited.
Well, the stakes are high indeed! Your patio is an extension of your home, your private outdoor retreat. The fire pit you choose can either become a cozy, elegant centerpiece that enhances those outdoor moments or a constant source of disappointment. That's why picking the right one is crucial - it's not just about lighting a fire; it's about creating an atmosphere, setting a mood, and making memories.
But hold on!   Our expert recommendations will guide you toward the perfect patio round fire pit that not only meets your needs but also elevates the beauty and warmth of your outdoor space.  The result? We've curated four of the best patio round fire pits we found on Amazon.  
Ikuby 35" Ball of Fire Pit
Check Price on Amazon!
We Chose This One Because:
Transform your outdoor gatherings with the Ikuby 35" Ball of Fire Pit! Its unique globe design isn't just a style statement but also serves a functional purpose by creating a centralized, longer-lasting fire. The large cooking grill area, compliant with FDA food-grade standards, gives you the freedom to host fabulous barbecue parties right in your backyard!  Plus, it's an Amazon's Choice product!
Safety is at the forefront with these fire pits, featuring a mesh spark guard that effectively keeps you and your loved ones away from potential hazards. The  Ikuby Fire Pits also sport a large hanging door for easy opening and closing, adding to the overall safety features.
But the winning feature is undoubtedly its reinforced airflow design. The fire bowl is thoughtfully designed with bottom rails that increase airflow, keeping your fire burning longer and ensuring you get to enjoy more of those priceless moments around the fire.
What's Good to Know!
The Ikuby Fire Pit is a heavyweight champion, clocking in at 44 lbs., which speaks to its robust construction. Made with high-grade steel housing and a sturdy metal base, this fire pit is built to withstand high temperatures and will last you for seasons to come. It's not just durable but also functional with its generous size of 34'' DIA x 35" H, offering ample space for a hearty fire.
When it's time to call it a night, you can easily move the fire pit using the round outer handle (after it's cooled down, of course). And its high-temperature-resistant black finish doesn't just look stylish but also ensures that your fire pit continues to look great even after numerous uses.
We invite you to embrace the extraordinary with the Ikuby 35" Ball of Fire Pit and elevate your outdoor space. Trust us; it's more than just a fire pit - it's a ticket to unforgettable evenings under the stars. So why wait? Let's get the fire started! Click on the "Check Price on Amazon" button above to learn more or make this stunning fire pit a part of your home today.
Sunnydaze 42" Wood-Burning Fire Pit
Features Artistic Moon & Star Cutouts
Check Price on Amazon!
We Chose This One Because:
Welcome to the world of warm, magical nights with the Sunnydaze 42" Wood-Burning Fire Pit. Not only is it another Amazon's Choice product, but if you're in search of a fire pit that can host large gatherings, this one's for you! Its substantial 41.5-inch diameter allows for a sizeable bonfire, and its artistic moon and star cutouts add a touch of whimsy to any patio, yard, or garden setting.
Crafted from thick, durable steel and finished with rustic patina high-temperature paint, this fire pit screams longevity. Its heat and rust resistance ensure that it remains an integral part of your outdoor décor for years to come.
Safety has not been compromised for style with this fire pit. It includes a sturdy metal spark screen to keep flying sparks at bay, a built-in wood grate for improved airflow, and a poker tool for effortless flame control.
What's Good to Know!
This round fire pit stands at a comfortable height of 23 inches, and its base measures 10 inches tall with a 34-inch diameter. Weighing in at 36 pounds, it's sturdy yet portable, allowing you to set the scene for warmth and conviviality wherever you please.
Setting up the Sunnydaze Fire Pit is a breeze – attach the 3 legs and outer rim, and voila, you're ready to create unforgettable memories. Plus, your purchase is worry-free, thanks to the 1-year manufacturer's warranty offered by Sunnydaze Decor.
If you're ready to add a touch of enchantment to your outdoor space, look no further. Let the Sunnydaze 42" Wood-Burning Fire Pit be your ticket to countless magical evenings under the stars. Don't wait – let's get the fire burning!
Tiki Wood-Burning Fire Pit
Internal Airflow System Minimizes Smoke and Ash!
Check Price on Amazon!
We Chose This One Because:
Enjoy a cozy bonfire experience minus the bothersome smoke with the Tiki Wood Burning Fire Pit. Its innovative design featuring an internal airflow system minimizes smoke and ash, letting you savor the warmth without any pesky interruptions.
This product comes as a complete package, offering not just the fire pit but also a stand, a weather-resistant cover, and a wood pack, leaving you worry-free about any additional purchases. Starting a fire has never been easier, thanks to the included wood pack, which provides approximately 30 minutes of burn time.
This fire pit is constructed with 16-gauge stainless steel and features a weatherproof finish in black. It is designed to withstand harsh weather conditions and remain an important part of your patio for an extended period.
What's Good to Know!
This fire pit is ideal for small gatherings as it has a heat radius of 4 feet. Its dimensions are 24.75" x 24.75" x 18.75", The Tiki has a diameter of 25 inches on the outside and a diameter of around 16 inches on the inside.  It is compact and can fit perfectly on any patio.  Pls, it's great to take on a camping trip!
The Tiki is an Amazon's Choice product, testifying to its high quality, exceptional performance, and customer satisfaction. Plus, its durability is further enhanced by its weatherproof powder-coated exterior in black, which helps it resist the wear and tear of outdoor use.
Ready to elevate your outdoor experience with a fire pit that combines elegance, convenience, and innovative design? Don't wait any longer! Create a world of warmth and comfort in your backyard today.
PapaJet 36" Wood-Burning Firepit
Check Price on Amazon!
We Chose This One Because:
Revel in the outdoor charm with our PapaJet 36" Wood-burning Firepit. This impressive fire pit is a genuine multi-tasker, offering you not just a warm and delightful bonfire experience, but also doubling up as a BBQ grill and a round metal table!
Being able to hold up to 15 lbs. of firewood, this fire pit promises a roaring fire for up to 3 hours and a heat radius of 4 feet. From winter heating to beach bonfires or backyard barbecues, it's your perfect companion.
The standout feature is its dual grill grates which are both height-adjustable and can swivel 360°. Use one for toasting a variety of foods, from meats and vegetables to marshmallows or s'mores, while the other grate maintains the heat, ensuring a warm and cozy atmosphere.
What's Good to Know!
This fire pit transforms seamlessly into a round metal table when covered with its lid, making it an ideal spot for 6-8 people to gather around and enjoy their leisure time on a balcony or patio garden.
The unique design includes 4 sturdy legs for extra stability on uneven ground. These legs are coated with high-temperature powder for added durability and rust resistance, promising longevity and resilience to the elements.
Assembly is a breeze, requiring just 20 minutes with the help of another adult, following the clear instructions. Plus, a dedicated customer support team is ready to assist you with any queries or issues.
Ready to transform your outdoor experience?  Let the memorable nights by the fire begin!
---
Our expert team has compiled a list of Frequently Asked Questions that might give you more information about round fire pits that we haven't already discussed in the guide above.
Why should I choose a round patio fire pit over a square one?
These typically offer a 360-degree view of the fire, making them perfect for gatherings where people are seated around the pit, ensuring everyone gets an equally enjoyable view.
What type of fuel should I use for my round patio fire pit?
They can typically use wood, propane, or natural gas, depending on the model and design. Check the specifications of your chosen fire pit to ensure you're using the correct fuel.
Are fire pits safe to use on wooden decks?
While it can vary by model, it's generally not recommended to place any fire pit directly on a wooden deck. Consider using a heat-resistant barrier or fire pit pad for safety.
How do I maintain and clean my round patio fire pit?
Regular cleaning, removing ashes after every use, and covering the fire pit when not in use are the key steps in maintaining your fire pit. For gas fire pits, ensure the gas lines are clear and free of blockages.
Is it difficult to assemble round patio fire pits?
Most of them are designed for easy assembly, often requiring just a few steps. Always refer to the manufacturer's instructions for specific assembly guidelines.
Can I cook food on my round patio fire pit?
Many come with grill grates or are designed to allow for cooking, but it's important to check your specific model's guidelines and recommendations.
Can I leave my round patio fire pit outside all year round?
While most fire pits are designed for outdoor use, it's recommended to cover them when not in use or during harsh weather conditions to prolong their lifespan.
Do round patio fire pits produce a lot of smoke?
Wood-burning fire pits do produce smoke, but many modern models are designed to minimize smoke output. Propane and gas fire pits produce no smoke at all.
What size round patio fire pit should I get?*
The size of the fire pit you should get depends on the available space in your patio or backyard and the number of people typically gathering around it. Always measure your available space before purchasing.
---
Wrapping Up: Transform Your Backyard with a Round Fire Pit
As we've explored in this blog post, round fire pits offer numerous benefits for your backyard patio. From their inviting and organic shape to their even heat distribution and versatile design options, a round fire pit can truly elevate your outdoor living experience at home.
We hope this post has provided you with valuable insights into the advantages of adding a round fire pit to your backyard oasis. Thank you for taking the time to learn about how this fantastic addition can enhance your outdoor gatherings and create lasting memories with friends and family.
Finally, remember that the key to a beautiful and functional outdoor space is exploring new backyard design concepts and adding your personal touch. So, don't hesitate to get creative and transform your backyard into the haven you've always dreamed of. Happy designing!
If you would like to explore square fire pits, check out our review of those:
And maybe it's time to spruce up your backyard in general.  There is a great article on gardening tool sets to help you!
Thanks for stopping by our bee hive and reading our blog on round fire pits for your backyard or patio!
Bertie
Each product we reviewed was independently selected by our team, and all opinions in this article are our own. As an Amazon Associate we earn from qualifying purchases. We stay in business by receiving a small share of sales from the links on this page should you decide to buy something.
Before you leave, please subscribe, so you will be the first to see reviews you can rely on.
💡
Would you like to learn how to become a brand ambassador and write blogs about your favorite products? If so, just visit
BloggingBrander.com
to learn how ordinary folks make money on the internet by starting their own product review blog!