Attention, patio lovers! As the weather gets warmer and the days get longer, it's time to start thinking about how you can make the most of your backyard space. And what better way to do that than with a patio fire pit? Not only do they provide warmth and comfort during cool evenings, but they also add ambiance and style to your backyard.
In this guide and product review, we'll explore the benefits of having a patio fire pit, offer tips for choosing the right one for your home, and review some of the best options on the market. So, whether you're a seasoned pro or a newbie to the world of outdoor heating, keep reading to learn everything you need to know about making the most of your patio with a fire pit.
---
Bertie's Comprehensive Guide to Choosing the Perfect Patio Fire Pit
Benefits of a Patio Fire Pit
A fire pit for your backyard or patio offers many benefits that improve outdoor living beyond just its mesmerizing flames.  Here are some examples of their benefits:
Entertainment Value: Fire pits provide a central gathering spot for family and friends. They're perfect for marshmallow roasting, storytelling, and simply enjoying each other's company under the stars.
Ambiance: A fire pit adds a warm, cozy, and inviting ambiance to any outdoor setting. It's perfect for adding that little extra touch to your backyard gatherings.
Extend Outdoor Seasons: A fire pit allows you to enjoy your patio year-round, even on chilly evenings.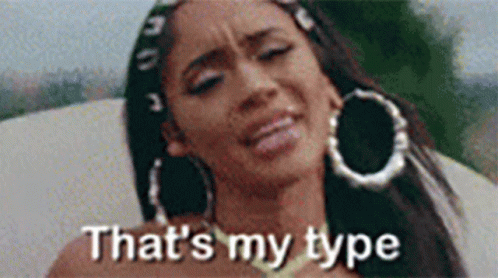 Types of Backyard Fire Pits
Before diving into the selection process, it's essential to understand the various types of fire pits available:
Wood Burning Fire Pits: Traditional and offering a classic feel, these are perfect for those who enjoy the smell and crackle of a wood fire.
Gas Fire Pits: Fueled by propane or natural gas, these fire pits are convenient, clean, and easy to control. They don't produce sparks or smoke.
Fire Pit Tables: These are higher off the ground and often have a table-like rim around the fire. They are ideal for socializing and dining.
Gel Fuel Fire Pits: These fire pits use gel fuel canisters to provide a clean, odorless flame that's perfect for small spaces.
Tabletop Fire Pits: These compact fire pits are designed to sit atop a table or other surface, offering a convenient and portable way to enjoy the warmth and ambiance of a fire pit. (See our article "Stunning Patio Decor Ideas: Create Your Dream Outdoor Oasis" for our review of the Colson Ethanol Fire Bowl.)
Selecting the Right Patio Fire Pit
When choosing a patio fire pit, several factors come into play:
Size and Scale: Consider your patio size. Smaller spaces might need compact, round fire pits, while larger areas can accommodate square or rectangular ones. (Note:  In this product review, we just covered the square fire pits.  We will take a look at the round fire pits in our next article on Patio Fire Pits.)
Purpose: If you plan on cooking over the fire, consider a pit designed for this purpose. If it's purely for ambiance, a gas fire pit might be a better fit.
Material and Design: From rustic stone and brick to sleek stainless steel and copper, the material and design should complement your outdoor decor.
Safety: Ensure your chosen fire pit is safe for your specific setting, particularly if you have a wooden deck or nearby plants.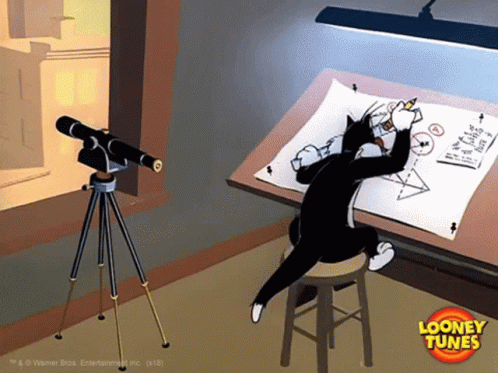 Planning Your Patio Fire Pit Project
Planning is key to a successful fire pit project.  Here are a few things to consider in your planning, especially if you are building from scratch and want a large one:
Location: Choose a spot at least 10 feet away from your house and any overhanging trees.
Layout: Consider how the seating will be arranged around the fire pit. Ensure there's enough room for movement and comfort.
Local Regulations: Check with your local fire department for any regulations or restrictions regarding fire pit placement.
Professional Installation: Professional installation is recommended for gas BBQ pits due to the complexity of gas lines if you are building a permanent backyard fire pit.
In conclusion, by considering the various types of fire pits available and your specific needs and preferences, you can transform your outdoor living experience into a mesmerizing world of backyard bliss. So, dive in and find the perfect patio fire pit for you!
---
How We Chose These Patio Fire Pits
Choosing the perfect patio fire pit can seem like a daunting task. With an overwhelming variety of styles, designs, and fuel options flooding the market, you might feel like you're navigating through a maze without a map. You want a fire pit that not only meets your specific needs but also enhances your patio, all without breaking the bank. But where do you even begin?
This is where we step in. We understand these challenges, and that's why our expert review team has meticulously vetted numerous fire pits to bring you the best of the best. We've considered performance, durability, safety, and aesthetic appeal.  So whether you're looking for a rustic wood-burning pit or a sleek, modern gas model, we've got you covered. Rest easy and let us guide you towards the perfect patio fire pit for your backyard paradise.
Yaheetech Heavy Duty Fire Pit
Beautiful See-Through Mesh Design!
Check Price on Amazon!
We Chose This One Because:
Introducing the perfect outdoor addition - Yaheetech Heavy Duty Fire Pit! This high-quality wood-burning fire pit offers a large 25.2"L x 25.2"W x 10"D fire bowl, providing ample space for firewood. Its see-through mesh design ensures optimal internal airflow.   Plus, its body is built of durable iron with a bronze color finish for added elegance and charm, and it's an Amazon's Choice product!
Not only does this wood-burning pit look great but it's also incredibly practical. Its perimeter carrying bars allow for easy movement and extra safety while the overall dimensions (32" L x 32" W x 25.2" H) make it a perfect fit for any outdoor space. Plus, its robust construction and advanced heating technology help ensure that your family and friends are provided with warmth and joy all season long!
If you're looking to add ambiance to your backyard or create an area for special memories - look no further than this Yaheetech. Its unbeatable features and superior quality make it an ideal addition to any outdoor area.
What's Good To Know!
This Yaheetech Fire Pit is a great solution for your outdoor cooking needs. With its 8 predrilled holes in the bottom, it ensures that air can circulate to keep your fire going strong. The fire pit includes a fire poker, food-grade cooking grates, and a spark screen, providing you with all the necessary equipment.  The easy-to-follow illustrated manual instructions make for a stress-free assembly experience.
We do, however, recommend that you purchase a weather-resistant rain cover for this fire pit to protect it from rain as it is made of iron and is not rust-resistant.  The best fire pit cover we found is the SheeChung Fire Pit Cover  (36" x 36" x 24") with plenty of room for coverage.
If you're looking for an efficient but user-friendly wood-burning fire pit to add to your backyard space, Yaheetech Heavy Duty Fire Pit is definitely one to consider.
Yaheetech Multifunctional Fire Pit
Wood-Burning, High Quality Steel, and Versatile!
Check Price on Amazon!
We Chose This One Because:
The Yaheetech Multifunctional Fire Pit is a different design from the fire pit previously reviewed, but it is also a wood-burning fire pit.  This high-quality steel fire pit will provide sturdy, long-lasting use with its heat-resistant fire bowl and log grate. It also comes with a mesh lid, poker, and waterproof cover that is polyester for added convenience.
It does not, however, come with a cooking grill grate which must be purchased separately.  We found a rectangle grill grate that could be used for this Yaheetech if you plan to cook more than just roasting S'mores.  It is a Vevor 32" Rectangle Fire Pit Grate.  
You can also utilize this Yaheetech as a cooler to store cold drinks for your guests during summer gatherings, making it versatile as well as stylish. Plus, its overall dimensions of 31.97 x 31 x 19.7'' (LxWxH) make it a great fit for any space.
What's Good To Know!
The Yaheetech Multifunctional Pit is the perfect addition to any patio space. Made with durable steel construction, this fire pit is designed for long-lasting use and can burn either logs or charcoal.
The unique design allows for 6 ventilation holes at the bottom, which enables efficient air circulation and stable burning. Its simple structure allows for easy assembly, with all instructions included. Whether it's a chilly night out or you just want to enjoy the soothing sound of crackling wood, this fire pit is sure to provide the perfect ambiance.
Ciays Propane Fire Pit
Check Price on Amazon!
We Chose This One Because:
Introducing the Ciays Propane Fire Pit – the perfect addition to any outdoor space! This Amazon's Choice product is great for those looking for reliable and convenient smokeless fire pits as a way to light up their patio, deck, or garden. With a lid and lava rocks included, you can easily enjoy the inviting atmosphere created by an open flame backyard smokeless fire pit.
Boasting 50,000 BTU of power, this one is sure to keep your family warm and cozy during cooler evenings outdoors.  Plus, it features an internal storage compartment for the propane tank, so you can be sure that it's safely stored away when not in use. With its 10-hour burn time on 20lb propane tanks of gas, you and your guests will have plenty of time to enjoy the outdoors without having to worry about refueling.
What's Good To Know!
The Ciays Propane Gas Fire Pit Table is an excellent considerationfor you. This stylish table measures 32"D x 32"W x 25"H and comes with a lid that allows for full table usage when not in use as a fire pit. This clean-burning grill features convenient push-button ignition, allowing you to enjoy an instantly warm and inviting atmosphere with the push of a button. The burner's gas line is connected to a propane tank which is hidden within the base for tidy storage - no unsightly gas tanks on display.
This smokeless fire pit is great in that you don't have to clean up ashes as you do with wood-burning fire pits.
To make this product even more appealing, Ciays partners with a reforestation non-profit so that each purchase contributes directly to our environment.
With its high-quality construction, practical design, and environmental benefits, the Ciays Propane Gas Fire Pit Table is sure to be the centerpiece of your outdoor get-togethers. Enjoy cozy nights together with friends and family around this stylish and functional outdoor fire pit table.
Endless Summer 30" Propane Patio Fire Table
Features Beautiful Blue Fire Glass!
Check Price on Amazon!
We Chose This One Because:
This Endless Summer 30" Propane Patio Fire Table is perfect for creating a cozy outdoor atmosphere without the mess of a classic fire. The high-powered stainless steel burner with an electronic ignition system offers easy and seamless use, while the contemporary design features beautiful blue fire glass that adds to its stylish look.
For an extra touch of customization, you can even order the fire table with a different colored fire glass. Enjoy timeless moments of relaxation around this luxurious outdoor fire table!
What's Good To Know!
This Endless Summer is a beautiful addition to any outdoor space! With a steel bowl that is designed to withstand all weather conditions, you can enjoy year-round use. This stylish and durable fire pit features a protective cover to keep your outdoor fireplace safe from the elements, and its dimensions of 30 x 30 x 24 inches make it the perfect size for any outdoor gathering.
All you need is a propane tank and you can easily light up the night with this attractive fire table! Not only is it a great way to entertain family and friends, but its practical design also makes it an ideal centerpiece that will have everyone talking. Get ready to experience the Endless Summer and turn your backyard into an oasis!
Elementi Manhattan Fire Pit Set
Check Price on Amazon!
We Chose This One Because:
This Elementi Manhattan Fire Pit Set is an exquisite and high-end addition to any outdoor space. The beautiful cast concrete construction combined with the 16-gauge, 304 stainless steel burner and pan make it top-of-the-line. With a heat output of 45,000 BTUs and electric ignition, you can be sure that your fire pit will keep you warm and cozy. Make your outdoor space complete with an Elementi Manhattan Fire Pit Set! Enjoy the comfort of a warm, inviting flame any time of year!
What's Good To Know!
The Elementi Manhattan Fire Pit Set is an ideal solution for those seeking a sleek and stylish outdoor fire pit. This set includes the Manhattan Fire Pit, measuring 36" L x 36" W x 16" H and weighing 142 lbs., as well as a glass windscreen that measures 22"L x 22"W x 7"H, plus other accessories.
This smokeless fire pit allows you to conceal a standard 20 lb propane tank in a separate unit, providing an aesthetically pleasing and space-saving design. In addition, the set comes with heavy-duty covers and a rubber floor mat to protect your firepit and floors from harsh weather. With this set, you can enjoy outdoor gatherings with family and friends while keeping warm, all year round. Add an inviting ambiance to your patio or garden and make it the perfect spot for entertaining.
DocSafe Under Grill Mat
Protection for Your Patio Floor Surface!
Check Price on Amazon!
We Chose This One Because:
Our reviewers feel it is important to point out that you will most likely want to get a fireproof under-grill mat to protect your patio, especially if your patio is wood and if you are using a wood-burning fire pit.  Therefore, we offer this review of the DocSafe Mat.
This DocSafe Under Grill Mat is the perfect way to protect your patio flooring from any accidents. Measuring 48"D x 48"W x 1"H, this mat is crafted with four layers of non-itchy silicone-coated fiberglass for a durable and reliable foundation. Not only does this mat provide superior protection, but it also ensures your fire pit is stable and secure. Enjoy the flicker of a blazing flame without worrying about any possible mishaps!
What's Good To Know!
Its collapsible design makes it easy to transport and store, so you can take it with you on picnics, camping trips, barbecues, parties, and more! With this fire mat as your trusty companion, you'll never have to worry again about keeping your floors clean and free from accidental burns.
---
Are you looking for the perfect patio fire pit but still feeling overwhelmed with all the available options? Don't worry, we've got your back! Here we have compiled a list of our most Frequently Asked Questions about fire pits for your backyard so that you can purchase with absolute confidence and assurance. So don't hesitate any longer - read on to find all the answers you need. Let's get started!
What types of fire pits are available?
They come in various types including wood-burning fire pits, propane, gel fuel, and natural gas. Each type offers a different experience and aesthetic.
Are backyard fire pits safe to use?
Yes, the best fire pits are safe to use when you follow the manufacturer's instructions and safety guidelines, such as maintaining a safe distance from structures and never leaving the fire unattended.
What material is best for a patio fire pit?
The material choice depends on your needs. Steel and cast iron are popular for their durability and heat distribution, while stone and brick offer a more natural look and higher heat resistance.
Can I use a patio fire pit on a wooden deck?
Yes, but you must use a fire pit pad, mat, or heat shield to protect the wood from the heat. It's also recommended to opt for gas or propane fire pits instead of wood-burning on wooden decks.
How do I maintain my patio fire pit?
Regularly clean out ash and debris, cover the fire pit when not in use to protect it from the elements, and inspect it for any damage or wear before each use.
Can I cook on my patio fire pit?
Yes, many fire pits can be used for cooking, though it's important to ensure the fire pit is designed for this purpose. Always use appropriate cooking grates or skewers.
What should I consider when placing my patio fire pit?
Ensure it's at least 10 feet away from any structures or flammable materials, consider wind direction, and try to place it on a stable, non-flammable surface like stone or concrete.
Do I need any permits to install a patio fire pit?
Depending on your local laws and regulations, you might need a permit to install a fire pit. Always check with your local municipality or homeowners' association.
Can I burn wood in my gas fire pit?
No, you should not burn wood in a gas fire pit. Gas fire pits are designed to be used with propane or natural gas and using wood could damage the burner system and pose a safety risk.
Is it safe to have a fire pit on a covered patio?
It's generally not recommended to have a wood-burning fire pit on a covered patio because of the risk of carbon monoxide buildup and the potential for fire hazards. If you do choose to place a fire pit on a covered patio, make sure to follow the manufacturer's safety guidelines and provide proper ventilation.
What do I need to know about building a fire pit?
Should you pour water on the fire pit?
If you are burning wood, pouring water on a fire pit can help extinguish the fire, but it should be done carefully. Pouring a large amount of water at once can cause smoke and steam, potentially spreading sparks or embers. It can also cause thermal shock to the fire pit, especially if it's made from certain materials like ceramic or cast iron, leading to cracks or damage.
It's usually recommended to let the fire die down naturally, then spread the ashes around the pit to help them cool. If you need to use water, sprinkle it slowly and gently until the ashes are cool to the touch. Always make sure the fire is completely out before leaving the fire pit unattended.
What is the ideal size for a patio fire pit?
The ideal size of your fire pit depends on the size of your patio and your usage needs. Common sizes range from 20 to 45 inches in diameter, but larger options are available for larger spaces.
---
The allure of a patio fire pit extends far beyond its aesthetic appeal. Its warmth brings us closer together, turning our outdoor spaces into an inviting haven for relaxation, conversation, or a memorable gathering under the stars. Whether you choose a classic wood-burning fire pit, a sleek propane model, or a small table-top bowl version, there's an option for every patio and preference.
Remember, the perfect fire pit for you hinges on understanding your unique needs, your patio's spatial capacity, and the ambiance you desire. Choosing the right material and type of fire pit, combined with safe operation and routine maintenance, will ensure that your fire pit brings joy and comfort for many years to come.
And remember, it's always important to stay updated on local regulations and safety practices. A well-informed fire pit owner is a responsible one, ensuring a safe and enjoyable experience for all.
As you gather with friends and family around your new or upgraded fire pit, sharing stories, roasting marshmallows, or simply soaking up the peaceful crackle of the fire, you'll know you've made an investment that enhances your outdoor living space and creates countless precious memories. Here's to many beautiful evenings by the fire, and the warm, wonderful moments they will bring to your home!
---
We have written several more articles about your backyard space.  You can check them out here:
Thanks for stopping by our bee hive and reading our article on square fire pits.  Our next article about patio fire pits will explore the round fire pits so stay tuned!
Bertie
Each product we review is independently selected by our team, and all opinions in this article are our own. As an Amazon Associate we earn from qualifying purchases. We stay in business by receiving a small share of sales from the links on this page should you decide to buy something.
💡
Would you like to learn how to become a brand ambassador and write blogs about your favorite products? If so, just visit
BloggingBrander.com
to learn how ordinary folks make money on the internet by starting their own product review blog!
Before you leave, please subscribe, so you will be the first to see reviews you can rely on.