This Yeti Cooler is designed to provide an unmatched combination of durability and functionality, so you can bring your perishable goods wherever life takes you. The cooler has PermaFrost insulation is 3 inches thick, along with a FatWall design that is certified as Bear-Resistant, making it very durable. In this review, we will be exploring the features and benefits of this cooler in detail so you can make an informed decision on whether it is the right choice for you.
Product Specs
The Yeti Tundra is a durable cooler that can withstand heavy use and is designed to last.  It's features are:
It holds up to 26 cans
It is recommended to use a 2:1 ratio of ice to contents.
It's made with Rotomolding technology,
The design known as FatWall adds an extra layer of protection from weather.
Features non-slip Bearfoot rubber feet and molded tie-down slots for keeping it secure.
This Tundra is certified as Bear-Resistant!
The item's dimensions are 25 1/2 inches in length, 16 inches in width, and 15 1/2 inches in height. It also weighs 23 pounds when empty.
The cooler includes a dry goods rack to provide added convenience.
The T-Rex Lid Latches are made of durable rubber, ensuring that you won't have to be concerned about the latches breaking.
---
Product Quality, Features & Benefits
The Tundra 45 Cooler is constructed using a specialized process called Rotomolding, which is commonly used in the production of whitewater kayaks. This technique ensures exceptional impact resistance and long-lasting durability, making the cooler highly resilient.
The walls of the cooler feature extra-thick insulation known as PermaFrost™. This proprietary insulation is pressure injected, providing excellent resistance to outside temperatures and enhancing the cooler's ability to keep its contents cold.
The Tundra 45 has a generous capacity of 45 liters, allowing it to hold up to 26 cans along with ample ice. It is also designed to accommodate long-neck bottles, offering versatility for different beverage options.
One of the standout features is its airtight seal. The lid of the cooler is equipped with a freezer-quality gasket that runs along its entire perimeter. This ensures minimal air exchange, helping to maintain the internal temperature for extended periods.
Furthermore, it's worth noting that this Tundra cooler is officially certified as being bear resistant! However, to obtain this certification, you will need to use two padlocks, which are not provided. You have to place one padlock on each of the front corners. But, if you're not anticipating bears on your outings, you won't need to get the padlocks (unless you have human bears lurking about! LOL!)
The Tundra is also designed for secure transportation and mounting. The front body features molded tie-down slots that allow for solid mounting in boats or trucks. This means that the cooler can be secured in place while still providing convenient access to its contents. Please note that straps for securing the cooler are sold separately.
The body and lid of the cooler are held together by a full-length, rustproof aluminum rod, ensuring a sturdy and reliable connection. The lid of the cooler is equipped with molded hinge stops, eliminating the risk of hinge breakage.
To facilitate easy draining, the Tundra 45 cooler is equipped with a screw-in gasketed drain plug that is designed to prevent leaks. To drain the water, simply partially empty the loaded cooler to unscrew the plug easier.
These Yeti coolers have haul handles on both ends that are textured for better grip. They are intended to make it easier for two people to carry a loaded cooler and are secured with marine-grade nylon rope. Additionally, there are recessed handles integrated into the cooler for solo carrying convenience.
To keep your food items fresh and dry, the Tundra 45 cooler includes a dry goods rack. This rack prevents sandwiches and other dry goods from becoming soggy due to contact with ice or condensation.
Finally, the cooler is equipped with non-marking rubber feet on its bottom surface, ensuring that it remains stable and secure, without sliding around on the deck of your boat.
The Yeti cooler is a testament to the brand's commitment to quality, durability, and functionality. Its robust construction, exceptional insulation, and many other Yeti features make it an ideal choice for outdoor adventures, whether you're going camping, fishing, or simply enjoying a day out on the water.
Overall, the Tundra 45  is an excellent choice if you're looking for a dependable and durable cooler that won't let you down. The combination of features and benefits makes it a must-have for any outdoor enthusiast.
---
Pros and Cons of the Tundra 45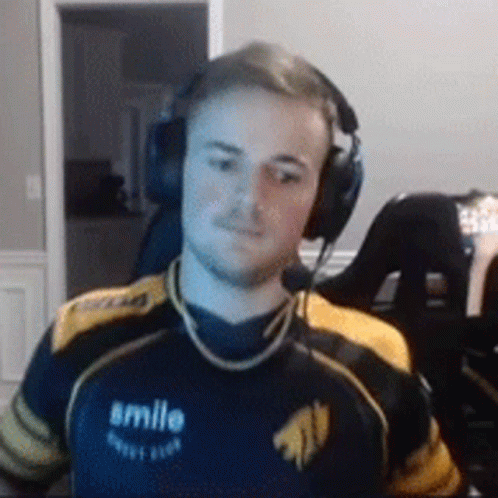 Pros
The Yeti 45  is a very reliable product with outstanding durability that offers superior insulation and protection against the elements.
The FatWall provides an extra 3" layer of protection, while the Rotomolded construction gives it an indestructible feel.
Yeti coolers are certified Bear-Resistant by the Interagency Grizzly Bear Committee, so you can rest assured that your items are safe and secure.
The T-Rex Lid Latches are made of durable rubber to provide excellent security.
The dry goods basket allows you to easily store loose items such as sandwiches or snacks.
Yeti coolers are designed with versatility in mind, allowing you to bring it anywhere and keep your perishable goods cold for days on end.
Cons
The Yeti Tundra is an impressive product, however, it does have some drawbacks worth considering before making a purchase.
It is expensive and the cooler body is heavy to carry since it doesn't have wheels.
The thicker FatWall cuts down on capacity.
The drain plug isn't attached so there's a good chance to lose it.
Slots for the tie-downs need to be larger so a bungee cord hook can slip through.
Finally, it doesn't come with wheels and thus requires manual lifting when transporting it. This may prove to be difficult for some individuals.
Overall, while this cooler is an impressive product with many advantages, it's important to consider the potential drawbacks as well. Weighing both sides before making a purchase can help ensure you make the right decision for your needs.
---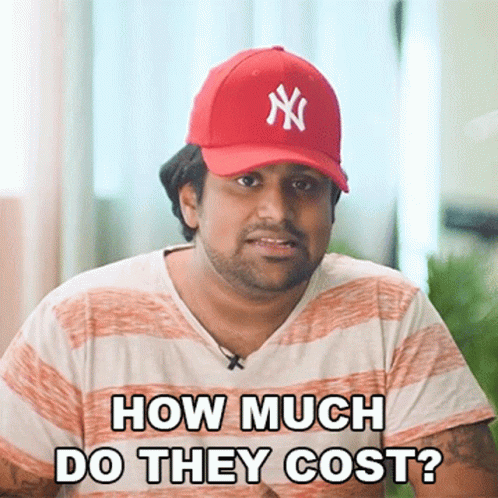 Pricing
The Yeti is an excellent choice for outdoor enthusiasts who want superior quality and reliable performance. With a current price tag of $325 at Amazon, this cooler offers unbeatable value for money.
Plus, if you purchase it from Amazon Prime, you'll enjoy free two-day shipping on the four available colors: White, Rescue Red, Nordic Purple, and Charcoal. So if you're looking for a dependable cooler that won't let you down on your next outdoor adventure, this one is an excellent choice.
---
Comparisons:  Yeti and Its Top Competitors
When it comes to high-end, outdoor, heavy-duty coolers, Yeti coolers have been established leaders in the market. To provide a comprehensive analysis, we compared the Tundra 45 with some of its top competitors, considering features, design, functionality, durability, and price point.
Yeti 45 Cooler:
All coolers in the Tundra line are a popular choice among adventurers and outdoor enthusiasts. They boast a rugged, roto-molded construction, which ensures excellent durability. The cooler's key strengths lie in its superior insulation, capable of retaining ice for extended periods, and its sturdy build that can withstand rough handling. The Tundra 45 also features a freezer-quality gasket and T-Rex lid latches, providing a secure seal to keep contents cold. However, the yeti Tundra coolers 45's premium quality comes at a higher price point compared to its competitors.
RTIC 45 Cooler:
Is a notable competitor to the Yeti 45. It offers similar features and functionality at a more affordable price. The RTIC cooler also has 3-inch walled insulation that provides excellent ice retention. However, some customer reviews suggest that the lid latches on the RTIC cooler may not be as durable as those on the Yeti Tundra 45. Despite this, the RTIC 45 Cooler is a popular choice due to its current competitive price point of $250, making it a viable alternative for budget-conscious buyers. While It is not currently available for Amazon Prime free shipping it is shipped free from the company.
Pelican Elite 50 Quart Cooler:
Is another top competitor in the market. It stands out with its extreme durability, thanks to its 2" thick polyurethane insulation. The Pelican cooler features an impressive latching system, providing a secure seal, and its rugged build can withstand harsh conditions. However, some customers have reported issues with the cooler's drain plug, which may leak over time. In terms of pricing, the Pelican Elite 50 Quart Cooler, currently at $300, is typically in the same range as the Yeti Tundra 45. The Pelican Elite does offer a 45 Quart cooler with wheels that is considerably higher in price.
Orca 40 Quart Cooler:
Offers similar features and functionality to the Yeti Tundra 45, making it a worthy competitor. Its roto-molded construction ensures durability, and it can keep ice for extended periods. The Orca cooler is praised for its sturdy latches and comfortable handles, making it easy to transport. However, a few customer reviews mention that the lid gasket on the Orca cooler may deteriorate faster compared to the competition. In terms of pricing, the Orca 40 Quart Cooler is currently the same price as the Yeti Tundra 45.
Conclusion: After considering the features, design, functionality, durability, and pricing of the Tundra 45 and its top competitors, it's clear that each cooler has its strengths and weaknesses.
Ultimately, the best value proposition will depend on the specific needs and preferences of the buyer. The Tundra 45 remains a top choice for adventurers, explorers, and anyone seeking a high-end, outdoor, heavy-duty cooler with exceptional long term ice retention, and durability, albeit at a higher price.  It's a super marine cooler as well!
In our final analysis, it's a top-of-the-line product that offers superior construction and insulation as well as FatWall technology for added protection against extreme weather conditions. It might be more expensive than its competitors, but it offers excellent value for money due to its dependable performance and convenient features. So if you're looking for the best cooler on the market, this one is an excellent choice.
---
Customer Experiences
The Tundra 45 Cooler has been tested and approved by GearLab.  The product offers excellent insulation and a user-friendly design, making it both easy to use and enjoyable to own. Customers have praised the great insulation factor, sturdy build quality, and shape of the cooler. They also appreciate how quickly it arrived in the factory Yeti brown box.
Customers have found that the Yeti 45 was the top performer in tests for best ice retention performance and insulation compared to any competitor they've reviewed. Its sturdy design makes it perfect for camping trips, fishing trips, or even days at the beach. Not only does it keep food cold and drinks cold longer, but it can also take abuse from rough terrain or accidental drops without breaking down.
One customer shared their experience with the Yeti: "I took my Yeti on a camping trip last weekend and I was amazed at how well it kept my food cold! I didn't have to worry about anything spoiling - even after two days in 90-degree heat."
Another customer said: "My friends were so impressed with my Yeti cooler when we went out fishing last week! We had plenty of ice left over after our day on the lake - something I've never experienced before!"
Though customers are generally very pleased with their purchase, some have noted that the price tag can be difficult to swallow. However, they all agree that this product legitimately does what it promises - keeping things cold for longer periods than other coolers on the market.
Overall, customers are thrilled with their purchase of the  Tundra Cooler and would highly recommend it as a top quality cooler to anyone looking for an effective way to keep food cold while out on an adventure.
Sources:
---
  Bertie's FAQ Section
Most Common Frequently Asked Questions about this Yeti:
How long does it keep ice?
The ice Yeti keeps lasts for several days, with the exact duration depending on factors such as external temperature and usage conditions.
Is it really wild grizzly bears-resistant?
The Yeti is indeed certified as bear-resistant. It has been tested and approved by the Interagency Grizzly Bear Committee (IGBC) to meet their standards for bear-resistant containers. The robust construction and latching system of this cooler provide added security and peace of mind in bear country.
Can the it be used for hot food?
Yes, it can effectively keep hot food warm due to its excellent insulation properties.
Does the Yeti come with a warranty?
Yes, there is a 5-year limited warranty, providing coverage against defects in materials and workmanship.
Is the Tundra 45 suitable for airline travel?
Actually, it isn't designed for airline travel and may exceed size and weight restrictions for carry-on or checked luggage. It's primarily intended for outdoor and recreational use.
Can the Tundra 45 be customized with accessories?
Yes, it's compatible with a range of Yeti coolers accessories, including dividers, baskets, and drink holders, allowing for customization based on individual needs. Just search on Amazon for Yeti Tundra 45 Cooler accessories.
Can I lock this cooler?
It doesn't come with an integrated lock, but it has padlock holes on its corners, enabling users to secure the cooler with a suitable lock.
Can the I use it for fishing or hunting trips?
Absolutely! It's a very popular choice for fishing and hunting trips, thanks to its durability, ice retention, and ability to store fresh catch or game. Yeti's are very popular marine coolers!
How about use for long camping trips?
Yes, it's well-suited for extended camping trips, with its extra thick walls, it can keep food and beverages cold for days, making it a reliable option for storing perishable items.
Can the Yeti Cooler withstand rough handling and outdoor conditions?
Sure can! The Yeti is built to withstand rugged use and harsh outdoor conditions, making it a durable and dependable choice for adventurers and outdoor enthusiasts.
Yeti Tundra 45 Cooler
Check Price on Amazon!
Conclusion
The Yeti Tundra 45 Cooler is a high-end, outdoor, heavy-duty cooler that has garnered a reputation for its exceptional performance and durability. In this review, we compared it with some of its top competitors, considering features, design, functionality, durability, and price point.
After considering the various aspects, it is evident that the Yeti Tundra 45  delivers exceptional value and performance. Its insulation, durability, and reputation for reliability make it an ideal choice for adventurers, explorers, and outdoor enthusiasts seeking a high-end, outdoor, heavy-duty cooler.
If you prioritize superior ice retention, rugged construction, and peace of mind during outdoor adventures, the Yeti is the ultimate choice. Its reliability and ability to withstand harsh conditions make it a trusted companion for any outdoor enthusiast, ensuring your food and beverages stay cold and refreshing throughout your adventures.
What's Next?
Thank you for reading our comprehensive review of the Yeti Tundra 45! If you are a subscriber to Bertie's Buzz, we encourage you to leave a comment below and share your thoughts on the Yeti Tundra 45 Cooler or any other related experiences.
If you found this review helpful, don't forget to share it with your friends, family, or fellow outdoor enthusiasts who might be in the market for a high-end, heavy-duty cooler.
Ready to experience the exceptional performance of the Tundra 45 Cooler for yourself? Click the button below to purchase the product on Amazon and elevate your outdoor adventures with this reliable and durable cooler.
Yeti Tundra 45 Cooler
So Marine Worthy! Oh, Yeah!
Check Price on Amazon!
Thanks for stopping by our bee hive!  We also did a great review of the Yeti Roadie 24 Cooler you might enjoy reading!
Bertie
Before you leave, please subscribe, so you will be the first to see reviews you can rely on.
Each product we reviewed was independently selected by our team, and all opinions in this article are our own. We stay in business by receiving a small share of sales from the links on this page should you decide to buy something.
💡
Would you like to learn how to become a brand ambassador and write blogs about your favorite products? If so, just visit
BloggingBrander.com
to learn how ordinary folks make money on the internet by starting their own product review blog!