Welcome to our in-depth review of the Yeti Boomer Dog Bowl. In this article, we aim to delve deep into what makes this dog bowl unique, its functionality, and why it could be a brilliant addition to your pet's everyday essentials. Stay tuned as we explore each facet of these impressive products.
---
Product Specs
The YETI Bowls are designed to provide your pup with an unbeatable dining experience. Constructed out of 18/8 non-insulated stainless steel, these bowls are puncture and rust-resistant, making them tough enough to handle any scratches, dents, or dog-induced chaos your best friend creates! Make it matter how enthusiastically your fur baby enjoys his or her meal whether you're at your home base or on the road for adventures!
The Boomer 4 holds four cups (32 ounces) while the Boomer holds eight cups (64 ounces) of food or water. The base of each bowl is also equipped with the patented BEARFOOT Non-Slip Ring, ensuring your pet's dishes stay firmly in place even during intense eating and drinking sessions. And for your convenience, they are dishwasher safe.
Product Quality, Features, and Benefits
Boasting a tough and puncture-resistant design, Yeti Boomer Dog Bowl is built to last. The Bearfoot Non-Slip Ring ensures that your pet's feeding station stays put, no matter how fervently they feast. They are food safe and dishwasher-safe, a feature that pet parents will surely appreciate. With an emphasis on quality and practicality, these bowls strive to make feeding your furry friend a smooth and effortless process.
---
Pros
Rust-resistant and puncture-resistant design
18/8 non-insulated stainless steel; food safe
Two size options to accommodate dogs of all sizes
Duracoat color will not peel or crack
12 colors on Amazon Prime so that they can get free 2-day shipping. The colors Seafoam and White are Amazon's Choice.
Bearfoot Non-slip ring feature ensures stability during meal times
Dishwasher safe for easy cleaning
Cons
Might be heavier than regular plastic bowls
Premium price tag compared to standard bowls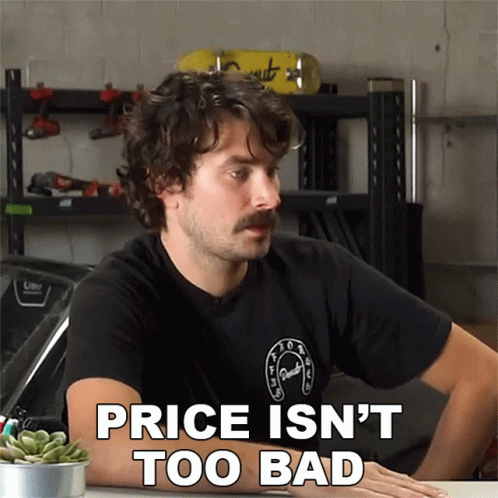 Pricing
For $40 at the time of writing, they are priced for quality. The quick and convenient 2-day shipping option is a bonus. Amazon's Choice tags for the Seafoam and White variants highlight their popularity and high ratings. Your best friend is surely worth considering the Yeti Dog Bowl as a major arsenal in your pet supplies.
Comparisons
As a product reviewer, Bertie's Buzz has researched and analyzed the top dog bowl competitors in the market that claim to be similar in features and quality to the Yeti Dog Bowl. After a thorough investigation, we found three products that are comparable to the Yeti in terms of features and quality.
Ruffwear Bivy Bowl: Made from durable fabric and featuring a collapsible design, the Ruffwear Bivy Bowl is a popular choice among pet owners who value portability and convenience. It is also machine washable, making it easy to clean. However, its lack of insulation makes it less effective at keeping food and water cold, and its collapsible design can make it unstable on uneven surfaces.
Outward Hound Fun Feeder Slo-Bowl: The Outward Hound Fun Feeder Slo-Bowl is designed to promote healthy eating habits by slowing down Fido's eating speed. Made from food-safe materials, it features ridges and mazes that add a fun and challenging aspect to mealtime. However, its plastic material is not as strong as the Yeti Boomer's stainless steel construction, and its unique design may not be suitable for all dogs.
K&H Pet Products CleanFlow Water Filter With Reservoir: This water bowl features a built-in water filtration system that ensures clean and fresh water for pets. Its large capacity makes it ideal for households with multiple pets, and its non-spill design reduces messes. However, its plastic construction is not as durable as the Yeti Boomer's stainless steel, and its filtration system requires regular maintenance and replacement of filters.
Now moving onto the Yeti Boomer Dog Bowl, it stands out from its competitors due to its superior quality and durability. Made from kitchen-grade stainless steel, the Yeti Boomer is sturdy and long-lasting. It is also rust-resistant and puncture resistant. Its double-wall vacuum insulation keeps food and water cold for hours, which is perfect for hot summer days. The non-slip ring on the bottom of the bowl prevents it from moving and spilling, making it ideal for active pets.
However, the cost may be a challenge for some pet owners, as it is more expensive than its competitors. Additionally, its heavy weight may not be suitable for all pet owners who value portability and convenience.
In conclusion, while the competition offers unique and appealing features, the Yeti Bowl's overall quality and durability make it a top contender in the market. Its double-wall vacuum insulation and non-slip design set it apart from its competitors, making it a worthwhile investment for pet owners who value a premium product for their best friend.
---
Customer Experiences
These Yeti's have been a hit among pet owners, with many praising its durability and ease of use. They love that they are made from food-grade stainless steel and are dishwasher-safe. They also appreciate the non-slip grips on the bottom, which help keep the bowl in place while their pup is eating or drinking. Traveling for those outdoor adventures can't be beat - get it to match your Yeti coolers!
Many customers have shared stories of how this bowl has improved their lives and those of their pets. One person said, "My dog loves her Yeti Boomer Bowl! She can't knock it over and she never spills her food or water anymore. It was definitely worth the price tag!" Another consumer said, "I was worried about buying such an expensive bowl for my pup, but it has held up really well through all kinds of weather and wear and tear. I'm so glad I bought it!"
Not all buyers had a positive experience with the product though. Some found that it was too heavy to move around easily and others had trouble cleaning it properly. However, after addressing these issues, most were happy with their purchase.
One customer said, "At first I wasn't sure if this bowl would be worth the money but after using it for a few months now I can definitely say that it is! My dog loves it and I don't have to worry about him spilling his food or water anymore."
Overall, customers seem to be very satisfied with their purchase of the Boomers. The product's durability, ease of use, and non-slip design make it a great choice for pet owners who want to provide their furry friends with a safe and comfortable place to eat or drink.
Sources:
---
Bertie's FAQ Section
What are the disadvantages of stainless steel dog bowls?
The disadvantages of a stainless steel dog bowl include the higher cost compared to plastic or ceramic options, and the heavier weight, which could make them less convenient for travel and portability. They can also develop rust if not cleaned properly or left outside.
What are the benefits of the Barefoot non-slip ring?
The barefoot non-slip ring provides stability and prevents the dog bowl from sliding or tipping over during use, ensuring a mess-free feeding experience for your pet no matter how enthusiastically they eat!
Do Yeti dog bowls keep water cold longer?
The incredibly durable bowls are indeed double-walled, which adds to their durability and sturdiness. However, it does not have insulation for maintaining water temperature.
What material is the Yeti Boomer Dog Bowl made of?
It is made from strong, kitchen-grade 18/8 stainless steel making them ultra durable.
Is the Boomer Dog Bowl dishwasher safe?
Yes, they are dishwasher-safe, making them easy to clean and maintain.
What sizes are available?
The Yeti Boomer Dog Bowl comes in two sizes: 4 cups (32 ounces) and 8 cups (64 ounces).
Is the Yeti Dog Bowl suitable for both food and water?
Yes, they are designed to accommodate both food and water for your pet. Perfect for water and prime cuts! (Hint, hint!)
Can I use it for outdoor activities?
Yes, the construction of the Yeti Boomer Dog Bowl is incredibly durable and the insulation makes it suitable for outdoor activities such as camping and hiking. You can get it to match many of the Yeti coolers available!
How heavy is the Boomer Dog Bowl?
It has a solid, sturdy weight, with the 4-cup size weighing 1.45 pounds and the 8-cup size weighing 2.65 pounds; resistant and tough enough to handle any excursion!
Is the Yeti Boomer Dog Bowl rust-resistant?
Yes, the kitchen-grade stainless steel used in the Yeti Boomer Dog Bowl is rust-resistant, ensuring long-lasting quality for your best friend. However, proper care must be given it as the key is rust resistant and not rust proof!
Does the Yeti Boomer Dog Bowl come with a warranty?
Yes, Yeti has a 5-year warranty against defects in materials and workmanship.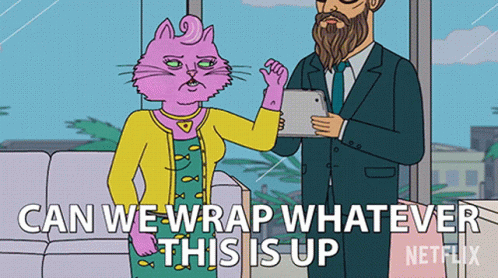 Conclusion
In summary, the Yeti Boomer Dog Bowl embodies quality, durability, and convenience. While the price may be higher than some other options, their lasting design and practical features justify the cost, definitely earning the 5 stars rating. We wholeheartedly recommend these for any pet parent looking for a hassle-free feeding solution.
Convinced about the Yeti Boomer Dog Bowl? Click the Boomer 4 or the Boomer 8 button below to purchase yours from Amazon today.
Boomer 4 in Seafoam Color
Check Price on Amazon!
Check Price on Amazon!
Don't forget to share this review with fellow dog owners and and you can leave your comments below if you are a subscriber to Bertie's Buzz. We love hearing from you!
For your information, we've written a great article on the Yeti company and its history you might enjoy reading as well as numerous other reviews of Yeti products! To find the review articles, just go to our website, click on the little magnifying icon and search "Yeti".
Thanks for stopping by our bee hive and reading our article about the Yeti "Best Friend" Bowls!
Bertie
Each product we review is independently selected by our team, and all opinions in this article are our own. As an Amazon Associate we earn from qualifying purchases. We stay in business by receiving a small share of sales from the links on this page should you decide to buy something.
💡
Would you like to learn how to become a brand ambassador and write blogs about your favorite products? If so, just visit
BloggingBrander.com
to learn how ordinary folks make money on the internet by starting their own product review blog!