Are you ready to transform your living space into a stylish sanctuary? Have you ever thought about how a simple piece of furniture can elevate your home's aesthetic?
Enter the Japandi Style Bouclé Couch - a harmonious blend of Japanese minimalism and Scandinavian functionality. This couch isn't just a piece of furniture, it's a lifestyle statement that offers a fresh and pleasing look to any decor.
Imagine sinking into its plush bouclé fabric after a long day, or welcoming guests into a living room that exudes sophistication and comfort. The Japandi Style Bouclé Couch is more than just a seating option - it's a game-changer for your home decor.
So, are you ready to embrace the elegance and simplicity of the Japandi style? Read on for our comprehensive guide and tips to choose the most comfortable living room couch for your home.
---
Your Ultimate Guide to Choosing the Right Bouclé Fabric Sofa That's Japandi Styled
The union of Japanese minimalism with Scandinavian comfort has led to the advent of the "Japandi" style, now enhanced further with the plush feel of Bouclé top-quality fabric. If you're on the quest for a couch that delivers both form and function, the Japandi Style Bouclé Couch might be your best find yet. Here's everything you need to know!
Why Choose a Japandi Style Bouclé Couch?
The Japandi Style Boucle Fabric Couch offers more than just seating. It's a fusion of two design philosophies - Japanese minimalism and Scandinavian functionality. This couch brings together the best of both worlds, providing a peaceful and harmonious aesthetic to your home. Isn't it amazing how one piece of furniture can transform your entire living space?
Unlike regular couches, the Japandi Style Bouclé Couch focuses on simplicity, clean lines, and a soft color palette, creating a warm and inviting atmosphere. Plus, the Bouclé fabric adds an extra layer of luxury and comfort. Want to know more about Bouclé fabric? Check out our comprehensive guide here.
Choosing the Right Japandi Style Bouclé Couch
Now that you're interested, how do you choose the right Japandi Style Bouclé Couch? Here are some considerations:
Size: Measure your living room space before making a decision. A too-large couch can overpower your space, while a too-small one might look lost.
Intended Use: Will it be used for daily lounging or occasional seating? For everyday use, durability should be your top priority.
Style Variations: There are various designs of Japandi Style Bouclé Couches available. From the classic low-back design to the modern high-back, choose a style that complements your interior.
Color: Japandi emphasizes muted and earthy tones. Choose a shade that complements your interior. Sticking to neutral shades like white, grey, or beige maintains the minimalist Japandi aesthetic (although we did review a beautiful orange one.)
Budget: Quality Bouclé fabric and Japandi design can come at a price. Set a budget, but be ready for a little flexibility if you find the perfect piece.
Japandi Style vs. a Regular Couch:
While a regular couch focuses primarily on comfort and function, a Japandi Style Bouclé Couch emphasizes a balanced blend of aesthetics, comfort, and function. The Japandi style is characterized by its muted tones, sleek lines, and a blend of organic and contemporary materials. The addition of Bouclé fabric offers a tactile richness that many regular couches may lack.
What is the Japandi Style?
Japandi is a harmonious blend of the minimalist, functional elements of Japanese design and the warm, cozy vibes of Scandinavian interiors. The outcome is a space that feels both calming and welcoming, maintaining a strong connection to nature.
In Conclusion:
Your couch is a long-term investment, both in terms of finances and style. The Japandi Style Bouclé Couch promises a beautiful blend of both. Take your time, assess your needs, and let the harmonious world of Japandi transform your living space.
---
How We Chose The Best Japandi Style Bouclé Couch
The Perfect Couch Quest: Ever dived into the world of home décor only to be overwhelmed by the avalanche of choices? It's a daunting task, especially when each couch claims to be "the one".
The stakes are high: your living space's vibe, comfort, and functionality hinge on this decision. But fret not! Our expert review team has sifted through the clutter. We've handpicked the crème de la crème of Japandi Style Bouclé Couches to ensure your space is as dreamy and comfortable as you envisioned.
We actually settled on one company with Amazon, Ashcroft, and four of their beautiful designs. So dive into our curated recommendations and rest easy, knowing you're making a great choice, whether for your condo, apartment, or even your bedroom.
---
Ashcroft's Borsan Japandi Style Bouclé Sofa
Stain-Resistant Velvet Bouclé!
Check price on Amazon!
We Chose This One Because:
Elevated Elegance: Merging the tranquil vibes of Japandi with the timeless beauty of Mid-Century Modern design, Ashcroft's Borsan Sofa is a statement piece, destined to become the spotlight of any living space.
Ultimate Comfort Meets Style: Dressed in luxuriously stain-resistant velvet, this sofa doesn't just look plush, it feels it. Dive into the embrace of its high-density foam cushioning – where every seat becomes your favorite spot.
Built to Last: Crafted with a solid wood frame, this beauty isn't just about looks; it promises durability and sturdiness, ensuring it remains a cherished part of your décor for years to come.
---
What's Good to Know!
✅ Dimensions Matter: The sofa elegantly stretches out to 83.8 inches in width, stands tall at 27.8 inches, and has a depth of 35.4 inches – a size that fits most living spaces beautifully.
✅ Light as a Feather: Well, not quite, but at 132 pounds, it's designed with movability in mind, making it relatively easier to shift during your redecorating whims.
✅ Rich & Resilient: The velvety bouclé upholstery doesn't just come in a sophisticated cream shade, it's also designed to resist those accidental spills, making maintenance a breeze.
✅ A Solid Foundation: Trust in the strength of its solid wood frame, ensuring your sofa remains as steadfast as the day you got it.
Ready to transform your living space? Dive deeper into the world of Ashcroft's Borsan and discover a sofa that perfectly combines style, comfort, and durability. Make it yours today and revel in the compliments it brings!
---
Ashcroft's Bodur Japandi Bouclé Couch
A Seamless Blend of Form and Fashion!
Check price on Amazon!
We Chose This One Because:
A Statement Maker: Ashcroft's Bodur Japandi Bouclé Couch isn't just another piece of furniture. It's an experience. Even though it's not the traditional muted or neutral color, we love this orange that has the prowess to rejuvenate any space, effortlessly becoming its focal point.
Hospitality Meets Elegance: Designed with a sophisticated French bouclé upholstery, this couch sets the tone for memorable gatherings, be it with family or friends.
Unparalleled Comfort: With its high-density foam and superior craftsmanship, it promises not just a visual treat but a luxurious seating experience.
Everyday Luxury: Crafted from premium bouclé fabric, Ashcroft's Bodur promises to not just look good, but to withstand the daily rigors of life, making luxury both accessible and durable.
What's Good to Know!
✅ Perfectly Proportioned: With dimensions of 35 x 93 x 29.5 inches and a seat height of 18 inches, it's sized to perfection for various living spaces.
✅ A Breeze to Set Up: Worried about getting it through tight spaces or doorways? The removable legs have got you covered. Plus, easy assembly is straightforward and fuss-free.
✅ Bold and Beautiful: The microfiber bouclé upholstery isn't just easy to maintain; it comes in a captivating shade of orange, sure to add vibrancy to your decor.
✅ Shape and Style: Designed in a modern Japandi style with a rectangular shape, track arm style, and a solid pattern, it's a seamless blend of form and function.
Ready to Uplift Your Interior? Step into the realm of Ashcroft's Bodur Japandi Bouclé Couch and find a piece that's both a testament to design and comfort. Elevate your living space today and enjoy the beauty and comfort it brings with every use!
---
Ashcroft's Forest Japandi Style Bouclé Couch
Features a Tuxedo Arm Style!
Check price on Amazon!
We Chose This One Because:
Instant Room Elevator: Ashcroft's Forest Japandi Bouclé Couch isn't just seating; it's an artwork. With its standout design, any space it graces instantly becomes 'The' space.
Timeless Elegance: Delve into the beauty of dark gray bouclé fabric sofa, encapsulating mid-century modern charm, ensuring your entertainment sessions have a touch of class.
Uncompromised Comfort: Dive deep into relaxation! Thanks to its high-density foam, every moment on this sofa translates to sheer comfort.
Everyday Excellence: Not just a feast for the eyes, but a testament to durability. This top-quality craftmanship is made for daily use, and the durable quality boucle fabric promises longevity without compromising on style.
What's Good to Know!
✅ Dimensions that Delight: Perfectly crafted at 35.43 x 86.61 x 31.49 inches, with a comfortable seat height of 18 inches, it seamlessly fits diverse living spaces.
✅ Feather-Light Elegance: Weighing in at 112.43 pounds, it's thoughtfully designed for effortless maneuverability.
✅ Exquisite Details: Flaunting a tuxedo arm style, a solid pattern, this tight back boucle couch has every detail that's a nod to meticulous craftsmanship. Plus it's budget-friendly and affordable at less than $1,000.
✅ Easy Care: Its microfiber bouclé fabric is not just all about looks; a simple wipe with a microfiber cloth keeps it looking pristine.
Thinking of redefining your living space? Embark on a journey with Ashcroft's Forest Japandi Bouclé Couch, where design meets unparalleled comfort. Embrace luxury, and give your living space the glow-up it deserves!
---
Ashcroft's Galler Japandi Style Bouclé Couch
A Beautiful Distinct Design!
Check price on Amazon!
We Chose This One Because:
The Epitome of Elegance: Ashcroft's Galler Japandi Bouclé Couch is more than a piece of furniture; it's a style statement. With its distinct design, it's set to be the star of any room it graces.
Resilient and Rich: Crafted with high-density foam, it promises more than just a stunning appearance. Prepare for countless comfortable moments.
Stains, Be Gone: Adorned in stain-resistant velvet bouclé, it offers elegance that's not afraid of an accidental spill. Style now comes with peace of mind.
What's Good to Know!
✅ Size Matters: With a cozy seat height of 16 inches, and overall dimensions of 44.8 x 136.6 x 30.6 inches, it's designed keeping your comfort in mind.
✅ Sturdy yet Stylish: Weighing a robust 209 pounds, it's built to last without compromising on elegance.
✅ Versatile Vision: As a loveseat, its rectangular shape and solid pattern make it an ideal addition to various interior themes, especially in living rooms.
✅ Fabric Finery: The fusion of microfiber with velvet bouclé ensures both beauty and durability, giving you the best of both worlds.
Ready for a Luxe Lounge Experience? Dive into the world of Ashcroft's Galler Japandi Bouclé Couch, where design sophistication meets everyday comfort. Isn't it time your living room got that chic upgrade? Step up and experience luxury like never before!
---
Japandi Style Bouclé Couch FAQ's
The quest for the perfect couch got you tangled? We get it. Scouring through countless stores, online websites, and catalogs to find the perfect blend of Japandi design with the plush appeal of Bouclé fabric can be downright exhausting. Every choice seems just not 'it', leaving you second-guessing and overwhelmed.
Breathe easy. We've trudged through the maze so you don't have to. Introducing our comprehensive list of Frequently Asked Questions tailored just for Japandi Style Bouclé Couch enthusiasts like you. Everything from design intricacies, fabric care, to pairing options - we've covered it all. Dive in and transform your decision-making journey from daunting to delightful. No more guesswork, just informed choices leading to pure satisfaction. 🌟
What is Japandi style in furniture design?
Japandi style is a hybrid aesthetic that seamlessly merges the minimalist elegance of Japanese design with the rustic warmth of Scandinavian decor.
Why is bouclé a popular choice for Japandi couch upholstery?
How do you maintain and clean a bouclé upholstered couch?
Are Japandi-style bouclé couches suitable for households with pets?
While bouclé fabric is durable, pet claws might pull at its looped threads, so using a protective cover or regular trimming of pet nails can help.
How can one accessorize a Japandi style bouclé couch?
Is it advisable to pair a Japandi bouclé couch with vibrant-colored walls?
Japandi style emphasizes muted and natural tones, so it's preferable to pair the couch with subdued wall colors to maintain harmony.
Can bouclé fabric withstand high-traffic areas like a family living room?
Yes, bouclé is resilient and can withstand high traffic, but regular maintenance will ensure its longevity.
What kind of frames work best with Japandi style bouclé couches?
Solid wood frames, especially in lighter shades or with a matte finish, perfectly align with the Japandi furniture aesthetic.
---
In wrapping up, the union of Japanese minimalism and Scandinavian warmth in Japandi design, when paired with the inviting texture of bouclé, is a game-changer for home interiors.
It's not just about a couch; it's about curating a space that radiates both tranquility and coziness. If you've been feeling the pull towards this harmonious blend, trust that intuition.
Dive into creating your perfect nook with a Japandi Style Bouclé Couch at its heart. For those still curious, I've linked a few resources below to help you explore further.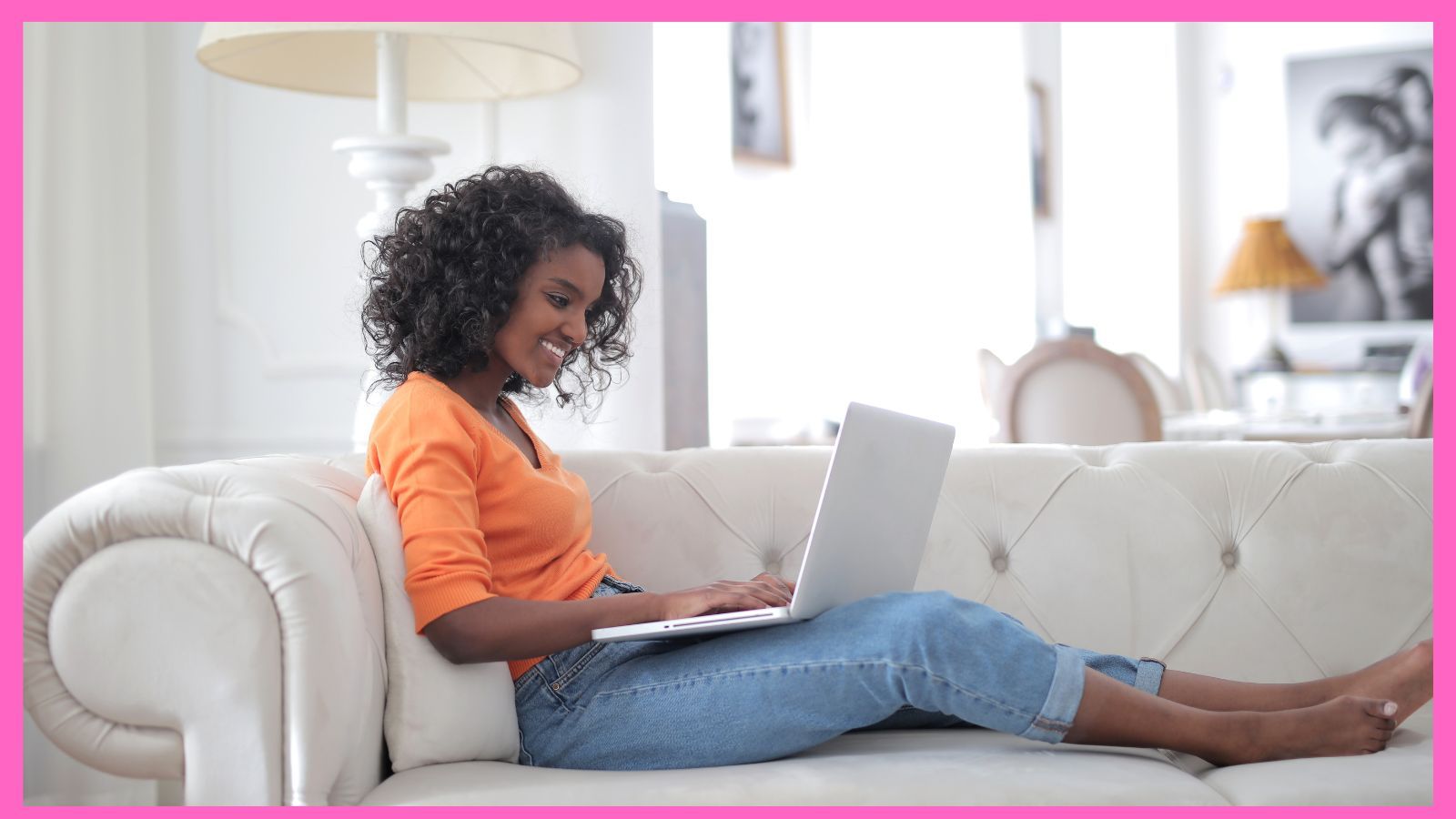 A big thank you for joining me on this decor journey! Remember, every home tells a story. Make yours enchantingly Japandi! 🌿🛋️
Thanks for stopping by our bee hive!
Bertie
Each product we reviewed was independently selected by our team, and all opinions in this article are our own. As an Amazon Associate we earn from qualifying purchases. We stay in business by receiving a small share of sales from the links on this page should you decide to buy something.
💡
Would you like to learn how to become a brand ambassador and write blogs about your favorite products? If so, just visit
BloggingBrander.com
to learn how ordinary folks make money on the internet by starting their own product review blog!
Before you leave, if you haven't already done so, please subscribe so you will be the first to see reviews you can rely on.