The allure of fire, with its mesmerizing dance of flames, has captivated humanity since the beginning of time. Today, that primal allure has found a new, chic expression in the form of tabletop fire pits. They're not just an addition to your décor; they're an invitation to create beautiful, intimate moments right in your living room or dining area, or your outdoor patio. Imagine lighting up a small fire pit on your table and watching as the glow immediately transforms your space and uplifts the ambiance. Yes, it's as enchanting as it sounds!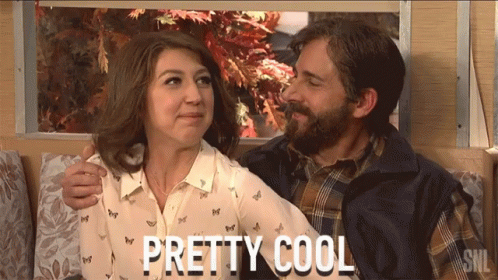 Intrigued? I bet you are. If you've started picturing where you'd put one and how it would transform your home, then you're in the right place. This article is designed to guide you through the fascinating world of tabletop fire pits. We'll explore the benefits of having one, share essential safety tips, and provide an in-depth guide to help you choose the best fire pit for your home. We'll even introduce you to four of the top models on the market.
Ready to bring the magic of an open fire to your tabletop? Let's dive in and fan the flames of your desire to own one! Trust us, it's a trend you don't want to miss out on!
---
The Comprehensive Tabletop Fire Pit Guide
These little fire pits are taking the home décor world by storm, with their captivating presence both indoors and outdoors. Imagine curling up with a book by the fire in your living room or enjoying a dinner al fresco on your patio, the soft glow of the fire flickering beside you. These little tabletop fireplaces are not just decorative pieces but practical additions, offering ambiance, a touch of luxury and even a little heat output for warmth.
Benefits of Tabletop Fire Pits
As a beautiful addition to your decor, it can elevate any space in your home, from your living room to your patio, and here's why:
Ambiance: They instantly add a warm, cozy fire atmosphere, perfect for romantic evenings or a gathering with friends.
Versatility: They work seamlessly both indoors and outdoors, making them a cost-effective solution for year-round use.
Safety: These small fire pits are designed with safety in mind. Many models feature a protective cover or glass screens and extinguishers.
Types of Tabletop Fire Pits
They come in various forms, each offering a unique charm:
Propane Fire Pits: These fire pits, fueled by small propane tanks, are efficient and produce a clean burn, perfect for those who want a hassle-free experience.
Bio-Ethanol Fire Pits: Bio-ethanol fire pits are eco-friendly, providing a beautiful flame without the  smoke or a need for venting - an excellent choice for indoor use.
Gel Fuel Fire Pits: These fire pits use a gel fuel type to produce a controlled flame, ideal for both indoor and outdoor settings.
Wood-Burning Fire Pits: For the traditionalists among us, these models offer an authentic, miniature fire pit experience.
Choosing the Right Tabletop Fire Pit
When selecting your fire pit, consider the following factors:
Size: Make sure to measure the table or area where you plan to place the fire pit, ensuring a good fit.
Purpose: Do you want it primarily for fixing fun things like S'mores, ambiance, or both? Your primary need will guide your choice.
Material: Look for high-quality materials that can withstand both indoor and outdoor use.
Safety Features: Choose a model with safety features such as protective screens or automatic shut-offs, especially crucial for indoor use.
Planning Your Tabletop Fire Pit Integration
If you're ready to introduce one of these charming little tabletop fireplaces into your home, follow these steps:
Identify the Ideal Spot: Whether it's on your coffee table, dining table, or patio, ensure the fire pit has a sturdy base and adequate ventilation.
Style: Match the fire pit style with your décor. Options range from sleek and modern to rustic charm.
Safety Precautions: Keep enough space and a safe distance from flammable materials and ensure you have a fire extinguisher close by.
Setup: Most are ready to use upon purchase, but some may require minimal assembly. Always follow the manufacturer's instructions.
Embracing this trend can bring a whole new level of coziness and sophistication to your home. Just imagine the magical moments you'll create around its warm, inviting glow.
---
How We Chose The Best Tabletop Fire Pits sets
We've all been there - scrolling through countless options online, trying to find that perfect choice that matches our décor, needs, and budget. But with so many choices out there, the process can quickly become overwhelming and downright stressful.
Here's the good news: our expert review team has done the hard work for you! We've spent hours reviewing and evaluating different models, and we're ready to reveal our four top picks for the best tabletop fire pits. These recommendations will help streamline your decision and ensure you find the perfect fire pit to light up your living space. So sit back, relax, and let's bring that cozy glow to your home!
Roundfire Tabletop Fire Pit
Features a Stainless Steel Burn Cup!
Check Price on Amazon!
We Chose This One Because:
Immerse yourself in the cozy ambiance created by Roundfire. Its robust, quality design, featuring a sophisticated graphite-colored concrete body and an elegant marble-effect base, makes it a stunning addition to any setting. Apart from its aesthetic allure, the base also serves a practical purpose by helping disperse heat, safeguarding your surfaces from potential heat damage.
The Roundfire Fire Pit stands out in its fuel type, utilizing premium bioethanol fuels, which come with built-in safety flashback arrestors for added peace of mind. Roundfire exclusively endorses their bioethanol fuel for a ventless, clean-burning experience. What's more, this fire pit promises an extended burn time - over 1 hour, significantly outlasting similar-sized competitors.
And let's not forget about safety, which is paramount in the Roundfire design. The fire pit features a stainless steel burner cup to prevent any ethanol fuel leaks and allows for a rapid cool-down. You can quickly and safely extinguish the fire using the included stainless steel extinguisher tool.
What's Good to Know!
Perfectly proportioned with dimensions of 5"D x 5"W x 6"H, the Roundfire Tabletop Fire Pit can serve as a captivating centerpiece for any table. It is compact and portable, making it easy to move from your living room to your garden, patio, or balcony. Add a touch of charm wherever you like. Its versatility also allows you to toast marshmallows or create an inviting atmosphere for any occasion.
Colsen Tabletop Fire Pit
Compact With a Big Impact!
Check Price on Amazon!
We Chose This One Because:
Brighten up your space with the Colsen, a versatile addition to your home that you can use indoors or outdoors. Fueled by odorless, smokeless rubbing alcohol, this portable fire pit comes with a flame arrestor for safe, worry-free use. Please remember to only use Colsen's Fire Pit Fuel or similar fireplace-specific fuels equipped with flame arrestors to prevent flame jetting.
Light, easy to transport, and perfect as a desk accessory or living room side table centerpiece, this personal fireplace adds ambiance wherever it's placed. The best part? It offers the instant ambiance of a real fire, providing a cozy and inviting atmosphere for spending quality time with loved ones.
What's Good to Know!
Measuring 5"D x 5"W x 3.5"H, the Colsen Tabletop Fire Pit is compact enough to fit on most surfaces, yet it creates a big impact. Its flames last around 40-50 minutes depending on room temperature and climate, making it an excellent choice for brief, intimate gatherings. For your safety, ensure the fire is completely out and the unit is cool to the touch before refilling the fuel.
The Colsen is a mess-free and easy-to-use alternative to traditional fireplaces. Its quick-light and easy extinguishing features ensure you spend less time on setup and more time enjoying the comforting warmth of the fire.
Solo Stove Mesa Tabletop Fire Pit
Check Price on Amazon!
We Chose This One Because:
Meet the Solo Stove Mesa Tabletop Fire Pit, the perfect companion to enhance your dining experiences at home. This mini fire pit draws inspiration from Solo Stove's popular larger fire pits but comes in a compact size ideal for urban settings, small gardens, balconies, or terraces. You'll love its versatility as it comes with a stand for safe burning and a nylon carry bag for easy storage and portability.
The Mesa truly shines with its dual fuel feature. It comes with a pellet burner adapter, giving you the freedom to burn pellets or any other available fuel. Thanks to its signature 360° Airflow, you can expect ultra-hot flames, whether you're burning pellets or wood. It's a quick and easy solution for those days when you crave the comfort of a fire.
What's Good to Know!
With dimensions of approximately 6x6x6, the Solo Stove Mesa is impressively compact but robust. It's crafted from highly durable 304 stainless steel that remains surprisingly lightweight, able to withstand the heat of intense flames without buckling. The Mesa promises not only to enhance your social gatherings but also to withstand the test of time.
Lighting your fire bowl is a breeze - just place your fuel, light your fire starter, and in mere minutes, you'll be basking in the glow of a smokeless flame. As the fire begins to die down, simply add more fuel to keep the flames going.
Embrace the warmth of good company with the Solo Stove Mesa Tabletop Fire Pit. Let it help you create those memorable moments that last a lifetime. Find out more about this incredible fire pit and make it a part of your home today!
Ecolovida Rectangular Tabletop Firepit
Beautiful, Eye-Catching Centerpiece!
Check Price on Amazon!
We Chose This One Because:
Presenting the Ecolovida Rectangular Tabletop Firepit, more than just a fireplace, it's a standout piece that adds a touch of class to any setting. This firepit exudes elegance both indoors and outdoors, giving your space an elevated aesthetic appeal. It operates on bioethanol with an alcohol percentage above 95%, ensuring it's not only an eye-catching centerpiece but also an odorless and smokeless one. For versatility, it can also work with other types of ethanol, including isopropyl or rubbing alcohol made specifically for fire pits.
Experience the beauty of real flames in your living room, balcony, or patio with this personal concrete rectangular tabletop firepit. Its lengthy burning time of up to 120 minutes, courtesy of its ceramic wick-free design, guarantees prolonged enjoyment.
What's Good to Know!
Measuring 4"D x 16"W x 3"H, the Ecolovida Rectangular Tabletop Firepit is an attractively compact feature that's easy to transport between indoor and outdoor spaces. It boasts a high-temperature, crack-free concrete design for longevity, ensuring it remains a stable and beautiful focal point in your home for years to come. An extinguisher tool is included, adding an extra layer of safety.
This firepit merges quality design with functionality, transforming your gatherings into cozy, memorable experiences. Let the Ecolovida Rectangular Tabletop Firepit become a part of your home's charm. Discover more about this stunning firepit and see how it can light up your home with style and comfort.
Feeling lost in the labyrinth of tabletop fire pits? With so many options out there, it's not unusual to end up with more questions than answers.
Breathe a sigh of relief because we've got you covered! We've compiled a comprehensive FAQ section designed to guide you on your purchasing journey with absolute confidence. Ready to make an empowered choice? Dive into our FAQ list now!
What types of fuels can be used in tabletop fire pits?
Most of them use bioethanol or rubbing alcohol specifically made for fire pits, but some models also accommodate wood pellets or propane.
Are tabletop fire pits safe to use indoors?
Yes, many are safe for indoor use, especially those that use bioethanol or rubbing alcohol as they are smokeless and odorless.
How long does the fire in a tabletop fire pit typically last?
The duration varies depending on the fuel used and the design, but on average, you can expect about 1-2 hours of burn time.
Can I cook over a tabletop fire pit?
Yes, while they're primarily designed for ambiance and warmth, many tabletop fire pits can be used to cook small items such as s'mores or marshmallows. Always check the manufacturer's guidelines to ensure safe use.
What materials are these small fire pits usually made of?
They're often made from a variety of materials including stainless steel, ceramic, concrete, or tempered glass.
What safety features should I look for in a tabletop fire pit?
Key safety features include a flame arrestor, a stable base, and an included extinguisher tool.
Can I use a tabletop fire pit on a wooden table?
Yes, but it's essential to ensure the fire pit is designed with heat-dispersing features to protect your table from potential heat damage.
How do I extinguish a tabletop fire pit?
Most come with an extinguisher tool, which allows you to safely smother the flames.
What is the best way to clean a tabletop fire pit?
Simply wipe it down with a damp cloth after it has cooled completely unless the manufacturer provides specific cleaning instructions.
Are tabletop fire pits portable?
Yes, one of the benefits of them is their portability, allowing you to easily move them between your indoors or your backyard.
What is the difference in rubbing alcohol for personal use and for a fire pit use?
Rubbing alcohol for personal use typically contains 70% to 99% isopropyl alcohol, and is often combined with other ingredients like water, oils, or perfumes, which can produce harmful fumes or undesirable flames when burned. Fire pit alcohol, on the other hand, is usually a high concentration bioethanol fuel specifically designed for clean burning, producing a consistent, smokeless flame suitable for fire pits.
Which Tabletop Fire Pit is For You?
And there you have it, folks! We've embarked on quite a journey through the warm and cozy world of tabletop fire pits. As you've seen, these incredible pieces can transform any ordinary area into a place of comfort, ambiance, and yes - even a delicious spot for roasting marshmallows.
Choosing the right one as we've discovered, involves a close look at the type of fuel it uses, its safety features, the heat it emits, and how easy it is to maintain. Remember, the best fire pit for you is one that matches your lifestyle, complements your decor, and fits seamlessly into the experiences you wish to create.
In the end, every fire pit has its unique charm and functionalities, and there's sure to be one that lights up your life just right. We hope this guide has provided valuable insights and sparked your enthusiasm for bringing one of these radiant additions into your home.
Thinking about a full-sized fire pit?  Check out these review articles:
Thanks for joining us on this fiery adventure, and as always, stay warm, stay happy, and keep those home fires burning!
And, thanks, too, for stopping by our bee hive!
Bertie
Each product we reviewed was independently selected by our team, and all opinions in this article are our own. As an Amazon Associate we earn from qualifying purchases. We stay in business by receiving a small share of sales from the links on this page should you decide to buy something.
💡
Would you like to learn how to become a brand ambassador and write blogs about your favorite products? If so, just visit
BloggingBrander.com
to learn how ordinary folks make money on the internet by starting their own product review blog!
Before you leave, please subscribe, so you will be the first to see reviews you can rely on.