This YETI is the perfect companion hard cooler for hot summer days. The cooler is 10% lighter and can hold 20% more than a Roadie 20. Additionally, it has a 30% better thermal output.  The updated version is now taller and has the ability to store a bottle of wine or a 2-liter bottle upright. Additionally, it is more suitable for placing behind the driver's or passenger's seat in a car since it is narrower.
Product Specs
The Roadie 24 Cooler is made with rotomolded construction for added durability in a lightweight package. It features Quicklatch technology, allowing for one-handed access and easy opening of the cooler. The Roadie 24 can hold up to 18 cans with a 2:1 ice-to-can ratio or 24 lbs of just ice. The external dimensions measure 16 1/2" L × 14 1/2" W × 17 1/2" H, making it the perfect size for taking with you on your next adventure!
Product Quality, Features & Benefits
This Roadie 24 has awesome benefits!  It's "in for the long haul!". Its special construction makes it incredibly tough and durable, yet lightweight for easy transport. Quicklatch technology enables quick and easy one-handed access to the cooler making it an ideal companion for any outing.
In terms of quality, the Roadie 24 coolers come with a five-year warranty, so you can rest assured that your cooler is built to last. It also features excellent thermal performance that will keep your food and drinks cooler for longer.
The convenience of this cooler makes it stand out from other coolers. The tall build and lightweight design make it a great fit behind the driver's seat or passenger's seat of a car. It can accommodate two-liter soda bottles as well as having a wine bottle vertical fit.  It also features quick one-handed access with Quicklatch, so you can quickly and easily open the cooler without any hassle.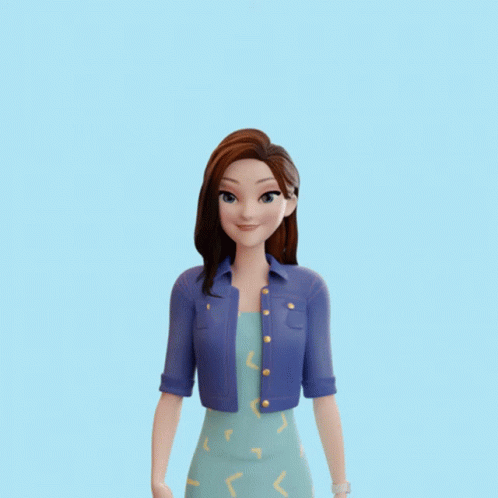 A Tip for Using Your Yeti for Peak Performance ... Pre-Cool It!
While it's not strictly necessary to pre-cool your Yeti before using it, doing so can significantly improve its performance and ice retention capabilities. Pre-cooling helps to bring down the internal temperature to make the 24 Cooler cold, which will help the ice last longer once it's added.
To pre-cool your Yeti cooler, you can follow these steps:
Place your empty cooler in a cool, shaded area or air-conditioned room for several hours before packing it.
Add a sacrificial bag of ice or a few frozen gel packs to the cooler to help lower its internal temperature. Close the lid and let it sit for at least 30 minutes to an hour. This will allow the cooler walls to absorb the cold.
Remove the sacrificial ice or gel packs and pack your cooler with the items you want to keep cold, placing the coldest items at the bottom.
Fill the cooler with fresh ice or ice packs, making sure they're distributed evenly throughout the cooler. The more ice you use, the longer your items will stay cold.
By pre-cooling your Yeti, you can ensure that it will keep your food and drinks cold for as long as possible.
The Pros and Cons of It
Pros:
• Tough and durable Rotomolded construction for improved thermal performance in a lightweight package.
• Quicklatch technology provides one-handed cooler access for easy opening.
• Tall build accommodates standard wine bottles (or 2-liter bottles) upright (or a wine bottle compatible item), making it an ideal companion for any outing since it can accommodate critical bottles.
• Five-year warranty provides peace of mind that your cooler is built to last.
• Lightweight design makes it easy to transport and store.  Perfect for a picnic cooler to keep your food essentials fresh.
Cons:
• The Roadie 24 hard cooler is not leakproof. If turned on its side with the lid gasket seam, liquid can seep through the seams and out of the cooler.
• The product does not have any additional features like cup holders on top,  food baskets, or bottle openers.  These must be purchased separately.
• The price point is relatively high compared to other coolers on the market.
Pricing - $$$
While higher in price than many other coolers, the YETI 24 is still available for an affordable price, making it a great option for those looking to purchase a quality cooler.
For just $250, you can own this top-of-the-line Roadie 24 hard cooler that's perfect for all your summer adventures. There are price variations for different colors based on the availability of those colors.  But at the time of writing our review, you still have a choice of seven colors for $250.  The Nordic Purple is priced even lower at $200.
And the best part is, the YETI Roadie 24 Cooler is available on Amazon Prime, so you can get your cooler delivered to your door in just two days with free shipping.  So don't wait, get yours now and enjoy all the benefits it has to offer!
Comparisons
The YETI Roadie 24 Cooler stands out among its competitors with its superior quality materials and design. It is constructed using a molded construction, making it durable and lightweight, while also providing superior thermal performance compared to other coolers on the market. The cooler also enables quick one-handed access and easy opening of the cooler.  The average rating value is well above its competitors.  You can be assured you will enjoy awesome benefits of the Roadie 24 hard cooler for years to come.
Customer Experiences
Customers who have purchased this particular cooler are highly satisfied with their purchase. Many customers have reported that the cooler has held up well to daily use, withstanding extreme temperatures and being handled heavily. Even after months of use, the coolers still hold their temperature extremely well, making them perfect for long camping trips and beach trips.
Customers also praise the Roadie for its versatility, saying it is perfect for both short and long trips due to its lightweight design and tall build. Customers have commented that the Quicklatch technology makes opening the cooler a breeze, even with one hand, making it an ideal companion for any outing.
  Bertie's Yeti Roadie 24 FAQ  Section
What types of materials is these coolers constructed from?
They are constructed using a special Rotomolded construction that makes it tough and durable, while still being lightweight. This type of construction allows for improved thermal performance in a lightweight package, making it perfect for carrying around on all your adventures.
Does this cooler come with any additional features or accessories?
No, the YETI Roadie 24 Cooler does not come with any additional features or accessories like cup holders on top or food basket dividers. However, these items can be purchased separately if needed to customize your cooler experience further.
Is the Roadie 24 leak-proof?
No, unfortunately, the lid gasket seam on the cooler may allow liquid to seep through if tipped over and stored incorrectly by accident. To ensure optimal protection against leaks and spills always store upright with the lid closed tightly when transporting liquids in this cooler.
How much does this model Roadie cost?
At the time of writing this review, the current price point for a YETI Roadie 24 Cooler is $250 with price variations based on color availability. The Nordic Purple model is priced even lower at just $200. And the best part is, it's available for purchase on Amazon Prime, so you can enjoy free two-day shipping.
Does Yeti make soft coolers?
Yes, Yeti makes soft coolers called the Hopper series, which are portable, lightweight, and designed for easy transportation while still providing excellent insulation and durability. If you're interested in a Yeti soft cooler, check out our article: Keeping It Cool: Our Review of the Yeti Tundra Haul Cooler
Can I find food baskets to put in top of the Yeti?
Yes, you can find food baskets designed to fit on top of Yeti coolers. They're especially useful for preventing delicate items like fruits or sandwiches from getting crushed or soggy. To find the right food basket for this Yeti cooler, be sure to check the dimensions and compatibility information to ensure the basket fits your cooler properly. Here is one on Amazon: Yeti 24 Roadie Basket Accessory
What are Yeti Ice Packs?
These are reusable, high-performance ice substitutes designed specifically for use with Yeti coolers and other insulated containers. For optimal performance, it's recommended to use a combination of Yeti frozen packs and regular ice to fill any empty spaces and ensure a consistent cooling effect throughout the cooler.
How much ice does the YETI Roadie 24 Cooler hold?
This model can hold up to 20 pounds of ice, making it perfect for drinks, food and other items that need to stay cold. With the ability to store so much ice, you're sure to have plenty of cold drinks and snacks for your next outdoor adventure.
Is the Yeti Roadie 24 Cooler Dry Ice Compatible?
Yes, all of Yeti's hard coolers are dry ice compatible. However, you cannot use dry ice in a soft portable cooler.
Yeti Roadie 24 Cooler
Check Price on Amazon!
In conclusion, the YETI Roadie 24 Cooler is a great choice for anyone looking to keep their food and drinks cold on the go. With its superior Rotomolded construction, it provides exceptional thermal performance that will last you through many trips.
It also comes with Quicklatch technology which makes opening and closing your cooler easier than ever before. The price point of $200-$250 makes this an affordable option compared to other coolers in its class.
If you're looking for a reliable way to keep your items cold while out and about, then look no further – the YETI Roadie 24 is sure to meet all of your needs!
Ready to Shop?  Let's Go!
The YETI Roadie 24 Cooler is an excellent choice for anyone looking to keep food and drinks cool while on the go. If it's been on your hard cooler previous wish list, wish no more!  If you want reliable performance during your outdoor adventures then don't hesitate - get yourself a YETI today!
For added convenience click the button below to purchase your own cooler from Amazon Prime with free two-day shipping now!
Yeti Roadie 24 Cooler
Check Price on Amazon!
Thanks for stopping by our bee hive and reading our review of the Yeti 24!  You might also like our review on the Yeti Tundra 45 Cooler:
Bertie
Each product we reviewed was independently selected by our team, and all opinions in this article are our own. As an Amazon Associate we earn from qualifying purchases. We stay in business by receiving a small share of sales from the links on this page should you decide to buy something.
💡
Would you like to learn how to become a brand ambassador and write blogs about your favorite products? If so, just visit
BloggingBrander.com
to learn how ordinary folks make money on the internet by starting their own product review blog!